William Noll
Posted on May 17, 2016 by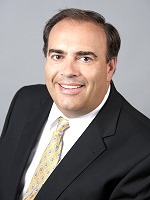 William "Bill" Noll is a lawyer and CPA currently working at Noll & Company, CPA's and he operates a separate law practice focused on tax compliance and tax-related litigation.
Bill has a breadth of experience which gives him the ability to understand many different facets of business disputes and tax controversies.
Bill worked as an Assistant District Attorney in Chester County, Pennsylvania (a suburb of Philadelphia) from 1992 to 1994. During that period of three years he was prosecuting cases on a daily basis. In 1994, Bill transitioned to private practice in a Chester County. For the next ten years he worked as a litigator trying dozens of cases to verdict. Bill's litigation experience was in the context of criminal defense, white collar crime, tax compliance and general commercial litigation. Bill was also chosen as a panel member of the Criminal Justice Act Panel for the United States District Court for the Eastern District of Pennsylvania to represent defendants in federal prosecutions in multi-defendant conspiracy cases.
In 2004 Bill returned to his roots in rejoining Noll & Company which is a local CPA firm founded by his father. Since that time, Bill has limited his practice to tax consulting, tax compliance and complex tax litigation. Bill has a wealth of experience before the IRS at both the examination and the appeal level. He is also admitted to practice in the United States Tax Court.
Al Aiello had a long affiliation with Bill's firm. Al and Bill's father spoke at seminars to real estate agents and investors throughout the country beginning in the early 1980's. The Noll firm has utilized all of the strategies taught by Al Aeillo since the tax code was re-written in 1986. When Bill returned to work at Noll & Company he began attending and speaking at seminars with Al. Bill has been a co-author with Al of several of the publications that have been written during the past five years.
Bill has agreed to continue Al Aeillo's legacy of teaching tax strategies for the benefit of those people seeking a better understanding of the Internal Revenue Code through ISU.