Sharon Rubinstein
Posted on April 5, 2019 by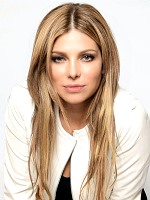 Sharon Rubinstein, AKA Sharoney, is a bestselling author of 2 books on communication skills. Sharoney had her own column in Cosmopolitan Israel magazine and has had her own TV show, radio show, appeared on any major talk shows and in newspapers as leading success and communications coach for over a decade.
Sharoney holds a master's degree in law and a BA in psychology, she is also a Certified Coach Practitioner of NLP (neuro-linguistic programming) and holds other acclaimed professional Master coaching certificates from different institutions. She has been an entrepreneur since she was very young and has run her own company for 15 years as a sole proprietor.
As a Real Estate investor in Georgia, Nevada and Israel Sharoney is now mainly focused on SFH and multi family flips while also manages a few owned rentals she has turned into beautiful homes.
In her vision, life is about creating passion each and every day, as she writes in her IG profile: "Don't get up tomorrow morning just because you didn't die during the night" ~ instagram@SharoneyRu