Robert Witcher
Posted on June 7, 2011 by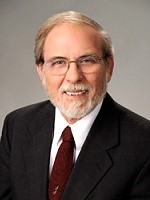 Attorney Robert "Bob" Witcher focuses his practice on real estate transactions, trusts and estates, corporations, limited liability companies, partnerships, joint ventures, contracts, foreclosures, bankruptcies, and commercial leases.
Mr. Witcher was born in Conway, South Carolina. He received a Bachelor's Degree in Political Science from the University of Georgia in 1967. Mr. Witcher also received undergraduate navigator training with the United States Air Force in 1969. Mr. Witcher received a law degree from the University of Georgia School of Law in 1973.
Mr. Witcher has written articles and spoken at seminars on a wide variety of topics including real estate contracts, boundary law, title law, real estate closing transactions, foreclosures, bankruptcy, liens, and tax-free exchanges. Approximately once every fifteen months over past twenty-five years, Mr. Witcher has taught continuing legal education seminars to real estate professionals. In addition, Mr. Witcher co-authored "Guerilla Tactics for Creditors in Bankruptcy and Private Money Lending", which are books and seminar material for real estate investors.
Mr. Witcher is a member of the State Bar of Georgia, and a member of the Bar's real property and bankruptcy sections. He is a retired member of Air Force Reserve and Air National Guard with a rank of Lieutenant Colonel. He is a member of several religious and charitable organizations. In his spare time, Mr. Witcher is an avid motorcyclist enthusiast. Mr. Witcher and his wife, Lynda, have two children.