Lorraine Beato
Posted on November 29, 2017 by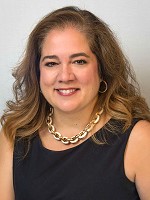 Lorraine Beato is a passionate, constantly evolving real estate professional that specializes Residential Single-Family Homes, Investment Acquisitions, and Renovated Investment Sales. Lorraine has garnered an excellent reputation and counts some of Atlanta's top business people and private lenders as clients as well as investors from across the country. She hails from the financial services industry having worked on the Mortgaged Backed Securities trading floor for Merrill Lynch in Manhattan as well as several years working as a real estate appraiser.
In order to deliver the greatest value to the clients—whether they are buyers, sellers, developers or investors – she focuses on one thing above all others: the client.
"I have an incredibly high work ethic for myself as well as for everyone who works with me. The client always comes first, and we keep our clients happy—and coming back to us—through hard work, doing what is right for the client at that particular time, advocacy, and innovative thinking." 
Having a sound strategy is one thing – having the means to execute it is another. Lorraine has the ability to reach hundreds of of potential buyers through her vast network. She has also built relationships with several agents around the world, enabling them to put outside brokers to work for their buyers and sellers. Combining these tools with an intimate knowledge of their market, Lorraine is able to accomplish her goals of pairing the right buyer with the right seller.
In addition, having renovated herself and advised several investors from across the country, she has quickly become the go-to real estate consultant in the Metro-Atlanta area. Her innate sense of design, finishes, and getting things done on a budget combined with her real estate contracts knowledge and negotiation skills make her one of the most well rounded real estate professionals in Atlanta.