Alan Cowgill
Posted on August 3, 2012 by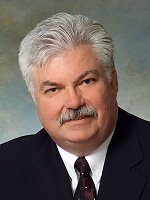 Alan Cowgill is the owner of Colby Properties, LLC. and President of Integrity Home Buyers, Inc. Alan is a full-time Real Estate Investor, investing in single family and small multi-family properties in Springfield, Ohio.
Since 1995, Alan has bought and sold over 150 investment properties. He uses Private Lenders, not banks, to fund his real estate purchases. By doing this, he has created his own private bank of more than $2,000,000 to fund his deals. Alan looks for "Win–Win–Win" situations, where the seller, the lender, and the eventual homeowner can all "Win". He is not a Realtor, but a Private Investor.
He is an author, consultant and national speaker. His topics include "Investing for the Beginning Investor" and "Finding Private Lenders".  His home study system, "Private Lending Made Easy", shows new and seasoned real estate investors how to find private lenders for their own real estate business. He has also published in the field of American Industry.
Alan holds a BS Degree in Business Management and has over a quarter century experience in Business Management. He also was adjunct professor, for 5 years, at Clark State University where he honed his teaching skills. He has also served as an elected official to the Board of Directors for the Clark County Property Management Association.  
    
Alan Cowgill is married and the father of three children.