The Profit Newsletter – December 2013
Sorry, this content is for members only.
If you are already an Atlanta REIA Member, please login below. Otherwise, click here to Join Atlanta REIA to access this content and more!
How to Manage Your Real Estate Career For Maximum Profits
By David Lindahl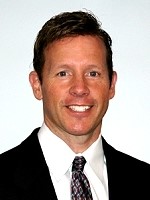 Investing in real estate is profitable, fun and there are times when it can be psychologically rewarding. The real reason why you are doing it though, your motivation, has a lot to do with total financial freedom and with the ability it will give you to dictate your own future away from money worries and pressures that have anything to do with finances. Read More>>
How Many Leads Do You Need to Succeed?
By Dustin Griffin


Recently I wrote an article on "Determining Your Marketing Plan in 7 Easy Steps". You can apply these 7 Steps to market your home buying and selling business or pretty much any other business, product or service you wish to promote. In this article, I want to expand on Step #1: Determine How Many Leads You Need to Succeed at… Read More>>
Busy Season? Don't Lose Your Mynd!
By Don DeRosa

I love the holidays! But they can be pretty tough to navigate, what with parties, church and synagogue events, school happenings, gift shopping, cooking, work, and everything else I've got to manage. Thank goodness for my iPad, because otherwise, I would forget about Grandpa Bill's annual Christmas Luau. And that party is a hoot! Read More>>
How Many Units to Retirement?
By Bill Ham


Do you have a solid plan to have your real estate investing be your vehicle to retirement? Do you know how many units you need to own to quit that job? Not having a solid plan of action is one of the biggest mistakes I see new investors making. Most people know that they want to be full time investors and they want the passive income from real estate to replace their working income but they never really form a solid plan to get to that goal. Read More>>
Self-Directed IRAs: Investing in What You Don't Know
By Jim Hitt


If you've been following our articles, then you know we have often talked about how self-directed IRAs give you the freedom to invest in what you know and understand with your retirement account. This is the first time that we will talk about investing in what you don't know. Introducing Jenna, she is new to real estate investing and knows some very experienced real estate investors she can lean on for advice. Read More>>
Prescreening Prospects
By Ron LeGrand


In our last issue, I dealt with Locating Prospects by using a virtual assistant to call FSBO ads. I said that's pretty much all we do here and can't keep up with the leads they generate. This month we'll discuss how to determine if it's a suspect or a prospect and quickly determine which need to be called and which need to be trashed. It all begins with my Property Information Sheet… Read More>>
You Can Rely on Assessed Value
By Mark Jackson


As a trainer of appraisers for nearly 15 years, to those who hold private and public roles, one thing is certain, local assessor offices around the country make relying on their values rough on investors. However, for those of you connected to REIAComps, the control and feeling of confidence you have over your deals is priceless. The stuff going on in places like Clark County, NV or even your own area won't shake you. Read More>>
A Barrel Full of Fishhooks
By Bill Cook


Last Friday, I took Michele, a new real estate investor, out knocking on sellers' doors. Hers was a very, very special case that touched my heart. Recently, Michele lost her husband. This caused her to fall into financially troubled times. In an attempt to dig out of the I-don't-have-any-money pit, she attended one of those "free" real estate investing dog-and-pony shows that come to town regularly. Read More>>
The Most Cost Effective Way to Find Deals
By Matt Larsen


Alright – Winter Time! Time to hunker down and do some deals before Christmas. You want to give out good gifts this year right? Well get to it then! It's cooler out so you will be less tempted by the beach and the pool and can focus on your marketing and getting the phone to ring. So as I am writing this article in early November, I'm thinking about the deals we did in October. Read More>>
The Contractor
By Michael Vazquez


With the holidays here everyone begins to think about everything they are thankful for having in their lives. I did the same and came up with the same things everyone else thinks about like family, friends, having a roof over my head, a career I love, etc. Then I began to think about what I was thankful for having in my work life. Read More>>
Unlicensed Real Estate Investors Beware!
By Jon David Huffman, Esq.


The more time I spend with real estate investors, the more I appreciate the variety and creativity of their real estate transactions. However, one thing I hear often concerns me: unlicensed real estate investors "brokering" a transaction for a fee. In the real estate world, transactions with real estate brokers are far from unusual. This is only noteworthy with investors because many investors do not hold real estate licenses. Read More>>
Business Spotlight on Atlanta Carpet Service
By Jeff Nix


Atlanta Carpet Service is a charter business member with Atlanta REIA and a veteran provider of flooring and installation services to the real estate specific market since 1990. Company owner, Jeff Nix is also the volunteer Business Member Director with AREIA. More than your ordinary flooring store, ACS has extensive experience and exposure to the Real Estate industry… Read More>>
Marketing to Motivated Sellers in Rural Communities
By Kathy Kennebrook


Since I am the type of investor who purchases properties in multiple counties and in multiple states, I have had lots of experience buying homes and vacant land in rural communities. In fact this is a part of our business that we find to be very profitable for us. I will share with you that buying properties this way is a science in and of itself. Read More>>
Case Study – Single Person Asset Protection
By Dyches Boddiford


Rick is a single person with no immediate family. After hearing a discussion I did on stacking Limited Liability Companies (LLCs), he wanted to know what he could do as a single person. At the time he owned seven properties. Three had almost no equity. One had over $60,000 equity and the other three varied from $25,000 to $30,000 in equity. Read More>>
Year End Business Health Check Up
By Karen Bershad


Q: I received a "Refundable Security Deposit" from my tenant. How do I enter this into QuickBooks? A: This is a Liability account that you will need to payout at some later date. In your chart of accounts you should have a Liability account set up for Security Deposits Escrow – or some name that sets it apart from security deposits you paid that are owed back to you (which is an Asset). Read More>>
What Makes or Breaks a Short Sale?
By Kimberlee Frank


Many Realtors and Investors really don't know the secrets to a successful short sale. They think just because they make an offer close to market value that their short sale should go thru! Obviously, that is not correct. The secret to a successful short sale consists of several things including 1) listing price and 2) broker price opinion/appraisal on the property. Read More>>
Why Are Banks Letting Criminals Steal Homes From Them?
By Bob Massey


The last several months have been extremely encouraging for real estate investors who are purchasing notes from banks! Every day more and more judgments in foreclosure cases are coming down in the homeowner's favor as judges become aware of the depth of fraud the banks have committed. What we are seeing in the market is more judges making the right decisions, and the banks starting to run scared of this turning tide. Read More>>
It's Time for a New Year and a New Plan!
By Larry Harbolt


Here it is almost the end of another year and it's time to ask yourself again, was this a prosperous year for you or not? If you feel that you haven't had as prosperous of a year as you might have wished for you may want to ask yourself what you could possibly do differently next year to achieve your financial goals. Read More>>
The Time Is Now – Third Quarter Real Estate Market Review
By Russ Hiner


Last year at this time, we were all wondering what was going to happen to the market. My prediction? I knew that things were looking up, and guess what? I have good news. Here is the update for Atlanta's 10 county area: sales are up, number of participating counties is up, prices are moving up, AND, most importantly: The bottom has come and gone in Atlanta. Read More>>
How to Make a Website For Fun or Profit – Part 3
By Tony Pearl


Hello – Nice To See You Again! Here's what you've learned in the first 2 parts of this article: (1) How important it is to have a website, if you're in business in the 21st Century. (2) There are so many things you can do with it, like get more business, educate your consumers, entertain an audience, inspire your community, link it to Facebook, etc… and that's just scratching the surface… Read More>>