2014 Workshops & Seminars

Atlanta REIA holds and sponsors a variety of real estate workshops and seminars each month for Atlanta real estate investors and other real estate professionals. Below are some of our past workshops and training seminars for 2014. Be sure to check out our Atlanta REIA Workshops & Seminars page or our Event Calendar for upcoming real estate investing training events. You can also click here to watch some of our Workshop Replays.


December 12-14, 2014: The Pretty House Boot Camp – Part 1: Buying
with Don DeRosa & Dustin Griffin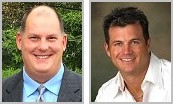 At this 3 day, hands-on, Pretty House Buying Boot Camp, we will teach you How to Buy, Sell and Trade all the Gorgeous Homes You Want with Little or None of Your Own Cash or Credit while helping others get what they want… a fast, fair, friendly and flexible sale of their unwanted house. You will learn how to turn an unwanted house into a gorgeous home for any individual, couple or family with less than perfect credit for fair price, a reasonable down payment or assignment fee and a monthly payment they can afford. Read more→
---


November 20-22, 2014: The Ugly House Boot Camp – Part 1: Wholesaling
with Russ Hiner & Rock Shukoor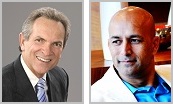 The Wholesale Technique for doing Real Estate Deals is Simple, Fun and Highly Profitable! You can learn to Apply this Strategy in ANY Real Estate Market and can complete many of these deals, from start to finish in a few days or weeks. This means you can often Get Paid in 30 Days or Less and start to Create the Financial Freedom You Deserve by getting started in buying and selling real estate today. Read more→
---
October 25 & 26, 2014: Trust Concepts
with Dyches Boddiford


Should you be using Land Trusts? How about Personal Property Trusts? If so, when and how? Is the Land Trust the be-all and end-all entity for asset protection? When does the Land Trust file an Income Tax Return? Dyches Boddiford will guide you through the legal and tax aspects of Land Trusts and other kinds of trusts—what they really do for you and what they will not do. Read more→
---
November 1st, 2014: Due Diligence – Know Your Facts Before You Buy
with Gordon Catts, Alisha Spence & Catherine McFarland


At our Due Diligence Workshop you will learn from three dynamic real estate investor professionals… Professional Investor Gordon Catts, Certified Housing Inspector Catherine McFarland, and Realtor/Investor, Alisha Spence as they show you how to determine accurate property values, repair estimates, property inspection and methods to determine what an investor should pay for the property and much more! Read more→
---
October 11, 2014: Wholesaling: Making Big Money in Real Estate
with Don DeRosa


There's never been a better time to build income through wholesaling, and there's no one better to show you how than Don DeRosa. Whether you want to be a full-time wholesaler or just add it to your set of investment tools, let Don show you how to start wholesaling profitably today in this lively six hour workshop. Read more→
---
Sept 13, 2014: How to Beat The Competition, Increase ROI & Do More Deals!
with Duncan Wierman


At this full day Internet Marketing Workshop and Strategy Session, Duncan Wierman will teach you how you can easily leverage the power of the Internet to grow your business quicker and more profitably than you ever thought possible. Duncan promises to teach you 3 growth strategies to dramatically help you grow your business and much, much more! Read more about this event →
---
August 23, 2014: Making a Fortune Buying Houses with No Money and No Credit. The Ultimate "How To" Workshop on Buying Houses "Subject To" (SOLD OUT)
with Don DeRosa


You will learn how to buy houses so you don't need credit, you don't have to sign personally on a note, you never have to qualify for a mortgage and you don't have to have any money. Beginner or experienced real estate investors can find immediate success using Don's simple strategies and formulas. Come learn "What's New" about "Subject To." Read more→
---
August 9, 2014: Real Estate Investing 101 Workshop (SOLD OUT)
with Russ Hiner & Rock Shukoor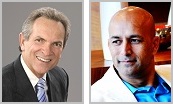 Real Estate Investing 101 is an Atlanta REIA Workshop designed to give students an overview of the exciting world of real estate investing. If you've always wanted to invest in real estate but didn't know where to start or are fearful of doing so, join Russ Hiner and Rock Shukoor at this workshop were they will get you started on your journey towards your real estate investing success! Read more→
---
June 21 & 22, 2014: Real Estate Acquisition Techniques (SOLD OUT)
with Peter Fortunato


Peter will present two days of lecture and of discussion, with case studies, regarding why and how to acquire benefits using real estate. He will go into great detail on structuring creative real estate transactions and the paperwork necessary to complete the deal. Questions and debate are highly encouraged! Read more→
---
June 28, 2014: Doorknocking Field Trip
with Bill Cook in Atlanta, GA


What's the fastest, cheapest, most effective way to get face-to-face with motivated sellers? When you see a For Sale sign in a seller's yard, get out of your car and knock on the seller's door. Join Bill Cook for a day full of door knocking with real, live sellers at their homes. We'll spend the day out talking to sellers and constructing win-win deals their kitchen tables and you will see how easy it can be! Read more→
---
April 19, 2014: Real Estate Marketing Madness Workshop
with Rock Shukoor


Rock will teach you how to become a "Marketing Machine" and the "Go-to Person" for hot deals in your market. He will teach you direct mail marketing secrets, voice broadcasting, mobile marketing, text message broadcasting, video marketing, social media marketing, how to build a buyers list, and many more killer marketing techniques that can be used in any market. He will also teach you many of my wholesaling techniques, share the resources you need and keep it simple, fun, fast and easy! Read more→
---
May 24-26, 2014: Financial Freedom Principles
with Gary Johnston & Clyde Wilson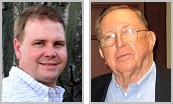 Learn the key principles on how to become truly financially free. The lessons you will learn are a must if you plan on being wealthy and getting out of the rate race. You will gain total confidence on how to make better investment decisions and creating a better financial future. Over 3 days, you will build your personal wealth plan and move towards the future you desire. Anyone can master these skills quickly and easily. Read more→
---
June 7th, 2014: Rehabbing Workshop
with Robyn Thompson


Having rehabbed over 355 properties in the past 16 years, Robyn is the nation's leading expert on buying properties from motivated sellers at deep discounts, renovating them at lightning speed and selling them quickly for huge chunks of cash. At the workshop, she will share her cutting edge strategies that will produce huge profits in today's competitive market. She will als teach you how to run a business like a business not a hobby so we can all make more money and work less hours. Read more→
---
March 27-30, 2014: High Tech Homebuying Academy (SOLD OUT)
with Don DeRosa and Dustin Griffin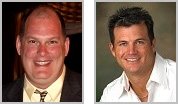 Come join Don DeRosa, Dustin Griffin and their subject matter experts at this jam packed, fun 4-day workshop. The High Tech Real Estate Academy will be in session March 27-30th at the Hilton Garden Inn Perimeter Center and YOU don't want to miss it! This fast pace educational event will be the one to see this year, you'll learn so much you need to know about the in's and out's the tips and tricks of real estate investing. Read more→
---
March 22, 2014: Fast Track to Wealth Seminar (SOLD OUT)
with Ron LeGrand


Atlanta REIA is very excited to announce that Ron LeGrand will be teaching his Fast Track to Wealth Seminar for a full days' worth of serious money making strategies for real estate investors. Come spend all day with Ron where he will teach you how to "Quick Turn Real Estate for Fast Cash" and become a "transaction engineer" so you can learn how to truly prosper while helping others in real estate investing! Read more→
---
March 15 & 16, 2014: Increasing Your Cash Flow Workshop
with Jimmy Napier


Jimmy is teaching a full two day seminar based on his ideas on how you can increase your cash flow! Each one of his strategies is capable of saving you money, protecting your wealth, or increasing your negotiation power. There are ways to buy with little or no money and important clauses to include in your contracts, notes and mortgages. Discover ways to finance property and ways to de-finance property. Read more→
---
March 13, 2014: ACTS Live Simulcast Training Class
with Ron LeGrand


On this 5 hour simulcast, Ron will go through each step of the ACTS (Assignment of Contract & Terms System) process from the very beginning to the point where you get a check. ACTS is the fastest way to make money in Real Estate today and 80% of the deals that Ron and Scott do are ACTS deals. Read more→
---
March 8, 2014: Real Estate Investors Hands-on QuickBooks Workshop
with Karen Bershad


Create your Chart of Accounts, Customer/Job list, Vendor List, Item List, Memorize monthly invoices and recurring transactions, write checks, track income and repairs per property and much more. Put the pieces together for your business! Karen Bershad is a Certified Pro Advisor for QuickBooks, with almost 40 years of business experience and 17 years of training clients how to use QuickBooks in their business Read more→
---
February 22, 2014: The All New Mobile Real Estate Rockstars Workshop
with Don DeRosa

This event was formerly known as the iPad Workshop/Boot Camp. Don will teach you how to fully leverage your investment in mobile devices. Do you have a an iPad, tablet, iPhone or smart phone that you're using for Angry Birds or Words with Friends, maybe email, but not much else? Don uses the iPad exclusively to run his Real Estate Investment business and you can too. Join us at the boot camp and learn to leverage all of your mobile devices to make you the most effective, competitive, profitable real estate investor you can be. Read more→
---
February 8, 2014: Wholesaling 101 Workshop (SOLD OUT)
with Russ Hiner


Wholesaling is a great strategy for making quick cash, with low risk and without they use of your own cash or credit when done correctly. Wholesaling real estate is among the most popular investment strategies because anyone can do it. At this workshop, you will learn the wholesale strategies you need to succeed this year and beyond. Read more→
See Atlanta REIA Workshops & Seminars for More Events!