Insider Secrets to Upgrade Your Prosperity Webcast Series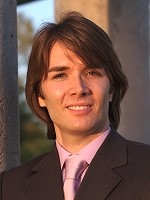 In this exciting webcast series, we will feature a "Wall Street Insider" who after a brief stint, forged out on his own in 1996 when he bought his first home for $100.00 down, take over no qualifying loan, and got a thank you letter from the homeowner! Leading "gurus" personally handpicked him to teach his success secrets to hundreds. Since then he has personally been involved in or helped his clients with hundreds of successful real estate transactions.
Drawing on his world-class, insider contacts and resources, he remains active on the cutting edge of real estate, finance, prosperity, and wellness industries, and believes in the joy of "giving back" and sharing his best results with his clients.
This special host is so very busy, it is an extraordinary opportunity to hear him speak during his rare appearances. So don't miss him when he does speak, because it could be several months, literally, when you get the chance to speak to him again.

Today's times are so ever changing, ever challenging, ever fasted paced, you will need only the very best to survive and prosper during these challenging times.
This series will include:
How to delete negatives from your credit – for the cost of a postage stamp (Hint: these are so obvious, you probably over looked them!)
How one client got over $24,000.00 awarded to her due to a credit reporting snafu—and how you can too!
How to get charge-offs, foreclosures, even bankruptcies removed from your credit reports due to the credit bureaus' incompetence.
How to get this all done for you – at less than the cost of a personal assistant!
How to stop foreclosure, without loan mods, or short sales (which don't work or take too long!)
How to turn the tables on banks once and for all against predatory, illegal tactics.
How to get a bank to slash what you owe, fix your credit, and lower your interest rate to 2-4%!
The secret document that is like a kryptonite pill against the banks that stops them dead in their tracks against anything they will try to pull with your mortgage (or your clients').
How one homeowner stopped her foreclosure, stayed in her home rent-free for 3 years and counting!
How to get rid of a bad mortgage on your property—and do it safely and legally, with a judge's blessings!