Flipping Atlanta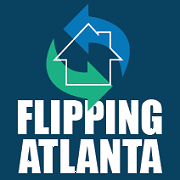 Atlanta REIA is very excited to partner up with Flipping America to bring you Flipping Atlanta, an ALL NEW educational and networking experience hosted by Roger Blankenship of Flipping America.
Flipping Atlanta meets EVERY Thursday of every month at 6:30PM at the City Tap located at 848 Peachtree St NE in Midtown Atlanta, GA. Atlanta REIA Members can attend for no charge and non-members for $10.
Flipping Atlanta is about your needs… deal flow, funding, contractors, resources, challenges, information, technology, and application. Each week the agenda is a little different…
First Thursday – Creative DealMakers – Pure Networking, Deal-making, Haves and Wants.

Second Thursday – Flipping America LIVE! – Program – Vendor Trade Show. Be in the studio audience for a recording of the hit radio show, "Flipping America" with host Roger Blankenship. Vendors will be present offering goods and services for investors.

Third Thursday – Creative DealMakers – Pure Networking, Deal-making, Haves and Wants.

Fourth Thursday – Calling all Newbies – Meet a Mentor! If you've done three or more flips, you're a "mentor" for the evening. Sit with brand new people and tell them how you got started. It's your opportunity to help someone just a few steps behind you and if you're new, learn the ropes from someone who's just a few steps ahead.

Fifth Thursday – Advanced Strategies.
The group doesn't meet on major holidays, the weeks of Christmas and New Years, during the first week in July, or on Thanksgiving.
Bring your Business cards, wholesale deals and flyers! Every week we take time to get to know you in a laid back environment with great food and drinks. Unwind, learn a couple of things, perhaps help your fellow investor, and maybe come home with your next deal!
PLEASE NOTE: Atlanta REIA Members can attend at no charge with a valid membership card. Non-Members pay $5 at the door but can attend their first meeting at no charge.
Flipping Atlanta
When: Every Thursday at 6:30PM
Why: Provide Networking & Education for Real Estate Investors
Cost: FREE for Atlanta REIA Members & $5 for Non-Members
Leader: Roger Blankenship
Link: flipping.atlantareia.com