Archive for Biographies
Posted on July 22, 2015 by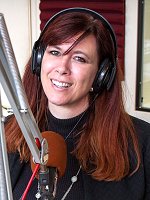 The only thing Vena Jones-Cox loves more than teaching people how to set their financial lives to rights by wholesaling houses is…wholesaling houses.
Wholesaling is a time-tested strategy that, in 5 simple steps, puts big chunks of cash into your pocket—without getting involved in risky rehabs, rental management, borrowing money, or even having to buy the properties themselves. It's a strategy that's both financially and personally rewarding—not to mention a lot of fun.
At the same time, she's a huge advocate for rigorous training in the wholesaling business—Vena says, "Wholesalers who don't know what they're doing burn sellers, burn buyers, burn their own reputations and attract the attention of regulators. Wholesalers who've bothered to invest time and money in real training are the ones that make real money, build real businesses, and provide real benefits to their customers and the community."
Following a blessedly-brief stint in corporate America, Vena began investing in real estate full time in 1989. Since that time, she's been a principal in over 900 transactions including rentals, lease/options, note purchases, rehabs, and, of course, wholesale deals. She's a licensed real estate broker and founder of REStructure Opportunity Fund, a privately-held equity fund that buys houses, notes and small apartment properties in Ohio, Kentucky, and Indiana.
Vena is the past president of the Real Estate Investors Association of Greater Cincinnati, the Ohio Real Estate Investors Association, and the National Real Estate Investors Association, and the Founder of Central Ohio Real Estate Entrepreneurs in Columbus, Ohio. She lives in Cincinnati with the world's cutest dog and evilest cat.