Bryan Stone
Posted on July 31, 2018 by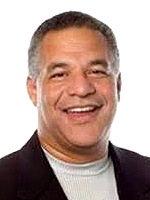 President Of Troptions Corp
Mr. Stone, founder of The Real Estate Connections, has been building companies for over 38 years, starting with his first at the age of 19. Mr. Stone built the first indoor skate park in the basement of a mall and was responsible for marketing and promotions. Four years later as the national sales director for a national Distributor, he led the way by introducing sailboards, snowboards, and roller blades, increasing first year sales to over 3 million dollars. He has bought and sold trucking, limousine, and distributing companies, and has been responsible for sales, marketing, and leadership.
He is the co-founder of Road Track, one of the first GPS tracking companies in the country. He also founded Courtland Property Management in 1998, a management company that buys and sells over 120 properties per year as well as managing their portfolio of over 150 properties.
As a public speaker, he holds seminars in real estate as well as other business topics. Mr. Stone was the 2001-2003 Chairperson for the Georgia Republican Advisory Committee to President Bush, and he sits on the Board of six corporations.
He was awarded Businessman of the Year for Georgia in 2002 and 2003 by the Republican Party. He has also been successful in other ventures such as ADVISION USA, a mobile media promotions company. The Real Estate Connections which also has a construction arm along with educating real estate investors, to date "TREC" has over 9500 members nationwide.