Home Buyers of Georgia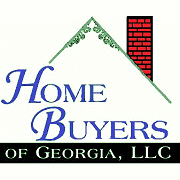 3940 N Druid Hills Rd
Suite #343
Decatur, GA 30033
Phone: 404-377-1718
Cell: 404-660-4289
Home Buyers of Georgia, LLC (HBG), which has a 30-year history of providing low-to-middle income housing in the Atlanta, Georgia, metropolitan area, seeks investors to expand its operations buying distressed (those in foreclosure, short sale , Real Estate Owned or needing a quick sale because of divorce and/or financial crisis) Single Family or Commercial residential real estate property.
HBG offers several products to the public, including single-family housing, duplexes, triplexes, townhouses, condominiums and quadraplexes. This includes property that is bought, fixed up, and sold at a profit. Other products include the rental of a property to obtain cash flow and tax advantages. Investors that prefer silent partner status can receive tax benefits with these rental properties. The company will provide ongoing maintenance, tracking of financial records, and leasing of the rental property.
HBG's provides affordable housing to the general public, while generating a profit and maintaining cash flow to continue investing in real estate. HBG offers individuals buying their first home an excellent market value home and those going through a hardship, a way to maintain their credit, their homes and become solvent again, while offering private money investors a 8 to 12% return on capital. HBG is committed to improving the community and providing the opportunity of home ownership.
HBG offers housing products that are uniquely placed in the real estate market in terms of affordable price and market financing. HBG has developed a portfolio of investments that turn over in a 90-day period, focusing on distressed properties that can be purchased for 50% below market.
HBG's goal is to develop a portfolio where 20% of Single Family properties are purchased in the $90,000-$150,000 range, 20% Single Family properties in the $150,000 – $200,000 range, and 60% in apartments in moderate income level.
HBG will consider joint ventures and other options where the company can further increase portfolio and revenue. To do this HBG will consider lease options, option contracts, providing wrap around mortgages, and other legal instruments to purchase, control and sell real estate property. HBG can monitor, evaluate, and quickly change policies and procedures to take advantage of changes in the real estate market.
HBG will team with private money investors who want to shelter income from taxes and receive capital gains by investing in real estate. Investors will benefit by reaping the profit received from the selling of a property. Investors who purchase wholesale properties will benefit by getting properties at a great value. These investors are able to realize profit by fixing and selling or fixing and renting. Investors who contribute capital will receive a higher than bank rate of return (8 to 12.5%), with a safe and secure real estate investment vehicle. A few these money investors can receive cash flow or tax benefits.
Investors interested in purchasing property to hold as a long-term investment will receive tax benefits, along with a great investment value. Investors entered into a partnership on a specific piece of property with HBG will also be able to share in the appreciation of the property. For certain single family property and Apartment buildings, investors will receive a cash flow. Every capital investor will receive a mortgage, appraisal, interest, payments, and title insurance – everything a bank company receives.
Due to the experience level and knowledge HBG is extending for a limited time a mentorship program for individuals who are looking to expand their portfolio and knowledge in real estate.