What's Happening at Atlanta REIA – Week of October 15, 2012
Posted on October 15, 2012 by

We have another exciting week of meetings and webcasts for real estate investors at Atlanta REIA. Tuesday (before the Presidential Debate) we have a webcast with Patrick James on "99 Ways to Beat the IRS". Tuesday evening we also have the Gwinnett County Subgroup. Wednesday is the Atlanta REIA North with Gordon Catts on Courthouse Research. Thursday is the Haves & Wants Meeting with Joe Thompson and an Evening with a Real Estate Expert Mike Warren on Investing in Liens and Judgements.
Tuesday, October 16th at 7:00 PM – Online Webinar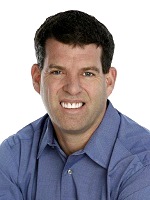 Join us on Tuesday, October 16th at 7PM for a special Business Opportunity Webcast on "99 ways to beat the IRS!" with Patrick James, the President and CEO of Tax Strategies and Solutions, Inc., who has dedicated his entire career to helping people and small businesses create and preserve wealth through knowledge. For over 10 years, Patrick has traveled the country teaching tens of thousands of people how the tax code really works and what they can do to minimize their tax burden by taking advantage of every possible tax deduction in order to minimize tax liabilities and maximize tax deductions.

So why not take advantage of these tax saving strategies, and make the tax code work for you instead of against you? If you would like to learn how to help your family and your small business by avoiding paying unnecessary taxes, this is definitely a webcast you don't want to miss. Register Now!
To learn more about how Patrick and his business have helped other small business owners, read "Tax This! It's Your Money, Not the IRS's!"
Tuesday, Oct 16th @ 7:00 PM in Duluth, GA
Gwinnett County Subgroup
aka "The Fish Club"

The Gwinnett County Subgroup (aka "The Fish Club"), led by Aaron McGinnis, meets on the 3rd Tuesday of every month at the Red Lobster Seafood Restaurant located at 2055 Pleasant Hill Road in Duluth just off I-85. This group is an educational and networking group that brings in local, active investors and service providers to provide information and education in a low or no-sales environment. This group is open to everyone for $2 per person. Please be prepared to patron the restaurant, enjoy the networking, and the outstanding information!
Wednesday, October 17th @ 6:30 PM in Buford, GA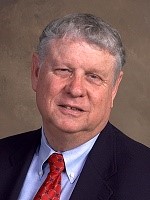 Join us at our next Atlanta REIA North Meeting on Wednesday, October 17th at 6:30 PM at 1960 Skylar Hill Dr, Suite D, Buford, Georgia in North Gwinnett County just a few miles from the Mall of Georgia. Our special guest speaker for October will be Gordon Catts, who will be introducing us to the new and improved services available on the Gsccca.org website. Many seasoned GA real estate investors know that the Gsccca.org website has proven to be one of the most valuable online tools for researching properties. The new improved version is even better!

Immediately after the Atlanta REIA North Monthly Meeting at approximately 9 PM, we will reconvene at the Mall of Georgia Tilted Kilt located at 3480 Financial Center Pkwy in Buford, GA for the meeting-after-the-meeting, AKA Late Nite Networking. We hope you will come out and eat, drink, network, learn and have fun with us and keep the investing conversations going late into the evening! If the North Meeting is running a little late, be sure to save us a seat.
Thursday, October 18th at 7:00 PM – Online Webinar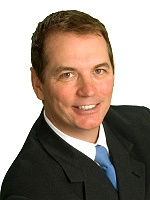 On Thursday, October 18th at 7:00 PM we are having our next Evening with a Real Estate Expert with Mike Warren. Mike is a nationally known author, investor, and instructor specializing in investing in judgments and liens which are secured by real estate.
Mike started in the business of collecting judgments and liens many years ago when he was presented with the opportunity to buy a judgment attached to an investment property for $1,000 which quickly resulted in a $7500 profit without the assistance of an attorney! This simple investment opened the doors to a lifetime of wealth and opportunities.
On this webcast, Mike is going to talk about investing in liens and options, how it works, how much cash it requires, how to profit, the risks and rewards, how to do it from home online and much more! Register for the Webcast Now and don't miss out on this fascinating topic that you don't hear about very often.

Thursday, October 18th @ 1:30 PM in Sandy Springs, GA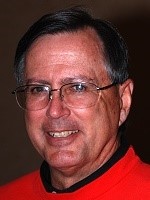 Haves and Wants is a weekly investor's networking, brainstorming and deal making jam session hosted by Joe Thompson and held every Thursday at 5 Seasons Brewing at the Prado from 1:30 PM till approximately 3:00 PM. This group has been meeting for over 6 years and is all about networking, sharing information, doing deals and making money right now. Be sure to bring lots of your business cards and flyers and be prepared to promote your business and/or your haves, wants and deals with our group. If you are a real estate player or want to be, this is one meeting you don't want to miss!
5 Seasons Brewing is located at 5600 Roswell Rd (map) inside the Perimeter at the "Prado" in Sandy Springs. The all natural, organic food at the 5 Seasons is excellent and the hand-crafted beer is even better! Come out and eat, drink, network and share your deals with us! There is no charge to attend this meeting for Atlanta REIA Members or guests. Please come early and stay late. We would love to have you!
Webcast Replay Available For Members Only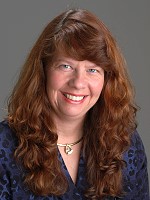 A Webinar on Demand Replay is available for Members Only with The Queen of Rehab, Robyn Thompson on her "Wealth Building Plan for Real Estate Investors". In the past, Robyn has made several appearances at Atlanta REIA and did a few webinars with us on "Fixing and Flipping Properties" (Rehabbing) as well as on "How to Run Your Business Like a Business and Not a Hobby". But on this webinar, Robyn is going to talk about her long term strategies for accumulating wealth beyond the short term cash she receives from renovating and flipping houses. She will also be giving away tickets to her 4 day Millionaire Mastermind Convention in Tampa next month at the end of the webcast. Watch the Replay Now!

Webcast Replay Available For Members Only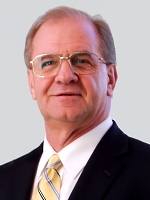 A Webinar on Demand Replay is available for a Members Only with Larry Harbolt on "Seller Financing Made Easy". Larry is a long time real estate investor and trainer who specializes in using Seller Financing and Creative Deal Structuring to purchase real estate so that he does not need to use his own cash or credit. On this webcast, Larry is going to teach you how you can too! Larry is also going to tell us about his upcoming 4 day training event in Orlando, FL in November. Watch the Replay Now!