Robert Locke
Posted on August 3, 2010 by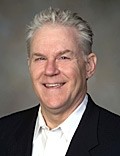 Robert Locke and his wife Betty moved to Atlanta in 1978 and started buying houses as a sideline business working out of their home. When they ran out of money they started selling houses to investors. Without fail investors wanted Robert to manage them, forcing Robert to start a management company. After 20 years Robert has bought over 200 houses for his own account and has sold over 500 houses to investor clients. Crown Management Corporation manages properties for private individuals, banks, investors, government institutions, real estate investments trusts, builders, and other Realtors. Robert's real love is locating and acquiring homes in the North Atlanta Area.
Robert joined the National Association of Residential Property Managers November 1993. He received his Professional Property Manager (PPM) designation September 1997, his Master Property Manager designation September 1998, and Crown received the coveted Certified Residential Management Company (CRMC) designation in 2002. Robert has been hired by attorneys as an expert witness in property management disputes in both state and federal court. Robert is a frequent speaker at local, state, national and international real estate conventions. He is a graduate of Michigan State University and has been licensed in real estate since 1973. Robert and Betty reside in Roswell.
On August 2, 2010, Robert spoke at the Atlanta REIA's Monthly Meeting on the state of the Atlanta Georgia rental market, offered Four Powerful Tips to Survive and Thrive the Current Atlanta GA Rental Market and fielded dozens of landlord related questions from our attendees. Atlanta REIA sincerely thanks Robert for sharing his expert property management knowledge with our group and hopes he will come back often to our monthly meetings and networking events. Thanks again Robert!