Learn an Investor's Blueprint to Real Estate Investing Success at BIG on November 20, 2017
Posted on November 14, 2017 by
Mon, Nov 20th @ 6:30 PM – Hudson Grille, Sandy Springs, GA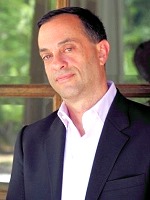 Please join us on Monday, November 20th at 6:30PM at the Beginning Investors Group at the Hudson Grille in Sandy Springs where our special guest speaker will be Peter Pasternack who will be teaching you his "Investor's Blueprint To Success" in real estate investing.
Peter Pasternack, star of A&E's "Flip This House", is a CPA, an entrepreneur, investor, rehabber, networker and trainer. Peter co-founded Foundations Design, LLC, the award-winning company that designs, builds and renovates residential properties in the Greater Atlanta area. Peter also runs Real Estate Connections and The Investor's Blueprint which educates and inspires new and seasoned realestate investors.
Some of the things Peter will talk about at BIG are:
Different types of investment strategies
Types of houses to look at depending on your strategy
Simple Repairs vs. Costly Repairs
Investment worksheet to determine if a potential deal meets your criteria
Answers to your questions and much more!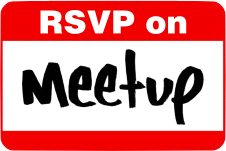 The Beginning Investors Group (BIG) is an educational and networking group for new investors who are just getting started in real estate investing as well as "new again" real estate investors who've taken a few years off and are looking to get back in the game.
BIG is hosted by Dustin Griffin who will be bringing in local and national real estate experts to teach new investors how to survive and thrive in our ever changing economy and real estate market.The entire purpose of the group is to help new investors get their first deal and help new again investors get their next deal.
This is a "dinner" group and we kindly request that you buy dinner and/or drinks since the Hudson Grille allows us to meet there. There will be lots of learning and lots of networking. Bring your deals and your haves, wants and needs to the meeting for discussion.
As always, Atlanta REIA Member can attend the meeting at no charge and not-yet-members can RSVP Online for $15 or pay $20 at the door.