Learn About Investing in Short-Term Rentals at BIG with Richard Munroe
Posted on July 16, 2021 by
Mon, July 19th @ 6:30 PM – Hudson Grille, Sandy Springs, GA
An Introduction to AirBNB
& Short-Term Rentals
with

Richard Munroe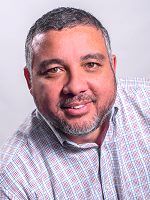 Join us at the Beginning Investors Group (BIG) on Monday, July 19th at 6:30PM at the Hudson Grille in Sandy Springs located at 6317 Roswell Rd in Sandy Springs with our special guest speaker, Richard Munroe, who will be giving you "An Introduction to AirBNB & Short-Term Rentals".
If you would like to learn more about Short-Term Rentals as a potential investment strategy, come join us at the Beginning Investors Group with Richard Munroe!

The Beginning Investors Group (BIG) is an educational and networking group for new investors who are just getting started in real estate investing as well as "new again" real estate investors who've taken a few years off and are looking to get back in the game.

BIG is hosted by Dustin Griffin who will be bringing in local and national real estate experts to teach new investors how to survive and thrive in our ever changing economy and real estate market. The entire purpose of the group is to help new investors get their first deal and help new again investors get their next deal.
This is a "dinner" group and we kindly request that you buy dinner and/or drinks since the Hudson Grille allows us to meet there. There will be lots of learning and lots of networking. Bring your deals and your haves, wants and needs to the meeting for discussion.
As always, Atlanta REIA Member can attend the meeting at no charge and not-yet-members can RSVP Online for $15 or pay $20 at the door.