Wraps Blueprint Workshop with Vicky Schettini on October 12, 2019
Posted on September 1, 2019 by
Sat, October 12th in Atlanta, GA
Introducing Vicky's Brand New Workshop!
The Wrap Wealth Blueprint Workshop
Did you win the lottery yet??? Me neither, but I create my own winnings any time I want! Learn how you can too at my brand new Wrap Wealth Blueprint Workshop on October 12th from 9AM to 5PM at 3125 Presidential Pkwy, Atlanta, GA with Atlanta REIA! The system I will teach you at the workshop will work in an up market or a down market, but works even better when the market goes down.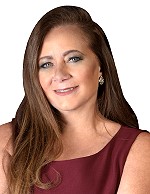 Hi, my name is Vicky Schettini. I am a single mom and in 2014 I was suffering empty nest syndrome, living paycheck to paycheck with only $25.00 to spare. I knew I needed the security of passive income. I set out my goals 4 1/2 ago and went after them.
I decided to move across the country from California to Jackson, MS to be closer to my daughter, but the move didn't go as planned and I ended up homeless with only $500 to my name. I was on a mission to get out of my rut and to succeed in real estate investing. I had to get very creative with my real estate transactions to find a new home and to succeed.
Today, I have 3 companies, over 100 single family homes and 5 multi-family complexes. I have done over 1000 transactions and over 72 million in Real Estate. The system I created not only enabled me to survive, but it helped me thrive faster than I ever imagined was possible!
My system works! What I am doing works! I am living proof of it. I have perfected different ways to earn income in Real Estate, especially when your light on cash, and I WANT TO TEACH YOU! You don't have to re-invent the wheel, just use my system that actively works day in and day out.
At the Workshop, I'm going to focus on a technique I use called WRAPS. Wraps are a HIDDEN SECRET that most investors don't know anything about. They are easy to do and they are very lucrative.
At the Wraps Workshop, I will teach you…
What is a "Wrap" vs a "Subject To"
How to do a Wrap
How to Do Subject To's
A blueprint to the system that will also work when the market is down.
Become a lender using OPM (Other People's Money)
Answers to all your questions and more!
YOU CAN DO THIS!! Wraps are and easy way to start making money right away. Just do it! You can even do it part-time or you can do it full-time. Either way, you will create your own DESTINY and WEALTH!
Sign up now and come join me on Saturday, October 12th from 9AM to 5PM at 3125 Presidential Pkwy, Atlanta, GA to learn this exciting, creative way to buy and sell houses! I can't wait to see you there!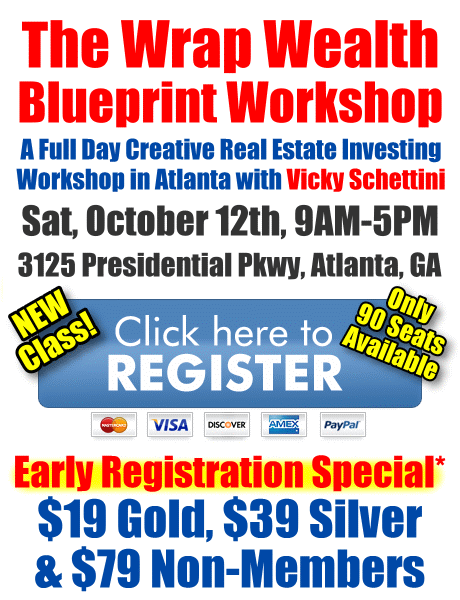 *PLEASE NOTE: Tuition price will increase by $20 per person after Early Registration Expires on September 17, 2019. Register now and save! Time, date and location are subject to change.