WordPress Website & Blogging Workshop – June 4 & 5, 2011
Posted on May 9, 2011 by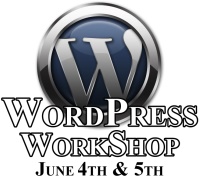 On Saturday and Sunday, June 4th & 5th starting at 10 AM, we are doing our first WordPress Website and Blogging Workshop. Dustin Griffin, along with special guest, website designer and internet marketing expert, Jens Beatty, will help you setup a WordPress Website and Blog in class from start to finish. You will also learn how to use your new WordPress Website and Blog to help manage and automate your Internet Marketing Strategy from any virtually any web-ready device such as a PC, notebook, netbook, iPad, Droid, Smart Phone, etc.
Whether you run a real estate investing business or any type of other business, a WordPress Website and Blog will definitely help improve your credibility, marketing efforts, online presence and lead generation. The best news is, you don't have to be a techie to use WordPress, but it doesn't hurt either. We are teaching our Atlanta REIA members and guests how they too can be "High Tech Home Buyers & Sellers" and utilize modern technology to run their businesses more effectively online and offline.
WordPress Website & Blogging Workshop
June 4th & 5th at 10AM – Attend Live or Online!
Held at 1960 Skylar Hill Dr, Suite D, Buford, GA (map) or GoToWebinar.com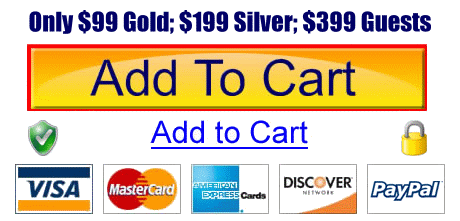 Come join us and let Dustin and Jens show you how other successful investors and businesses are using WordPress to dominate the search engines, automate their Internet Marketing and generate all the leads they can handle online. Here is some of what we will be covering and doing in class.
Introduction to WordPress Websites and Blogging
How to setup a WordPress Website from start to finish
Choosing a good domain for our new WordPress Website & Blog
Registering our new domain
Purchasing and setting up our new website hosting account
Setting up our new email account to go along with our website
Installing the lastest version of WordPress on the web server
Setting up and customizing WordPress
Installing LeadTheme 2.0
How to use WordPress
WordPress Pages vs. Posts
WordPress Plugins and Widgets
Adding a WordPress Page and Post
Adding additional content, photos and videos to site
Installing WordPress Widgets and Plugins
How to optimize the WordPress Website for SEO
How to integrate WordPress with Social Networking Sites
How to syndicate your content with RSS Feeds
And much more!
You can a developer anywhere from $500 to $2000 to do a some of this for you, but you will still find yourself having to learn how to use WordPress and do much of the work yourself. Instead of spending thousands, let us help you set up your WordPress Site in class with our help and show you how to use it for far less! WordPress is what we use to run AtlantaREIA.com, so you will get the opportunity to receive ongoing training over and beyond this class for many years to come. So join us on Saturday and let's get started!
When? Sat & Sun, June 4th & 5th from 10AM to 5PM
Why? To learn how to use setup and use a WordPress Website & Blog
Cost? $99 for Gold Members, $19 for Silver Members & $399 for guests
Class size? Workshop limited to 30 people. Reserve your seat now!
Bring? Your notebook or netbook computer