Wealthy Code Member Appreciation Event on May 14 & 15, 2016
Posted on April 20, 2016 by
Sat & Sun, May 14th & 15th @ 8:30AM – Roswell, GA
Atlanta REIA Presents…
A 2 Day Member Appreciation Workshop for Real Estate Investors

Learn To Structure Deals For Passive Income Like the Top 1% of Investors…
Avoid Key Mistakes & Lower Your Risk!
ALMOST SOLD OUT > RSVP NOW!
Join us on May 14th & 15th for a Special 2-Day Hands-On Member Appreciation Workshop Where You'll Learn:
A proven way to generate cash flow from any investment method.
How to structure your real estate investments to minimize risk and maximize upside.
How to quantify risk and return, and how to adjust both metrics to make deals work for you.
What key mistakes to avoid in order to earn a consistent and dependable monthly income.
How to live a dream lifestyle with less work, less stress, more money and more freedom!
Special Offer,
Register Today!
Regular Price: $797
Atlanta REIA Members: $29/pp
Register Now Before Seats Are Gone!
This is a special opportunity for 50 Atlanta REIA Members Only. Seating is very limited and will fill up fast.
Learn The Closely Guarded Strategies Of The Top 1% Of Passive Income Investors!
Yes, there is a secret way to wealth. At this event you'll discover what most will never know about creating passive income.
This is your opportunity to gain the strategies, skills, resources, and tools for building passive monthly cash flow into your business. Follow this formula to create a fortress around your family's financial future today… and for years to come!
See a Preview of The Wealthy Code Training
Your Bonuses for Attending
The Wealthy Code Workshop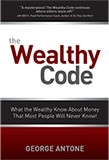 The Wealthy Code Book ($15 value)
You will receive a complimentary copy of "The Wealthy Code", a book which is a story of how a very wealthy man shared with the author the practical secrets to becoming wealthy. The story reveals the code the wealthy use and unveils the details of the code. It allows readers to understand wealth, to build wealth, and ultimately, to become wealthy. This simple, easy-to-understand book walks the reader through advanced and powerful concepts that can help you become wealthy.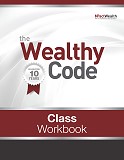 The Class Workbook ($297 value)
All attendees of the Wealthy Code Workshop get a copy of the Wealthy Code Training Workbook to use in class. The workbook contains formulas, calculations, problems, answers and examples used in class. You'll get to complete the workbook in class and use it over and over again when needed.

The Wealthy Code Calculators on USB Flash Drive
In addition to the class workbook, all attendees of the Wealthy Code Workshop get a USB flash drive that contains all the Wealthy Code formulas and calculators that you will need to analyze deals and construct offers in class, at home and in the field.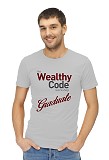 Wealthy Code Graduation T-Shirt
Also, every one who attends the Wealthy Code Workshop, shows up on time and stays until the end for both days, and participates in all all the in class activities will get a Wealthy Code Graduation T-Shirt upon successful completion of the training.
Seating is Limited to 50 Seats!
Register Today and Reserve Your Seat!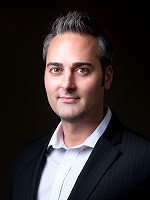 This training is presented by Paul Rossano, who has been involved in real estate for the past 15 years. He has bought and sold dozens of properties and has been involved in hundreds of transactions on both the residential and commercial side of the business as both an investor and a broker. Paul is now a lead trainer for MPactWealth. Paul's mission is to share his vast knowledge and experience with others to help them achieve the level of success and freedom they desire and deserve.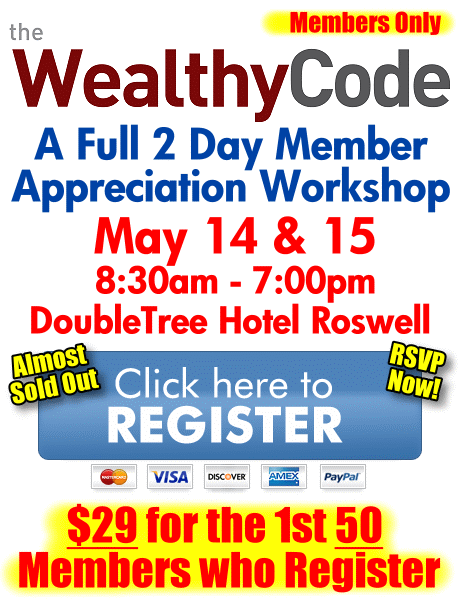 *PLEASE NOTE: This event is only $29 and is limited to 50 Atlanta REIA Members only and will fill up quickly due to this very low price for 2 full days of high quality training you can't get anywhere else. This price will go up after early registration expires. There will be absolutely no refunds for no shows, for those who leave early or arrive late. No exceptions. Date, Time & Location are subject to change.
This event is NOT open to Non-Members. However, if Non-Members Join Atlanta REIA as a new member between April 20th and May 13th, you may attend this event at no additional charge as a BIG THANK YOU for joining.
Also, any Atlanta REIA Member who renews their membership for an additional year between April 20th and May 13th may attend this event at no charge as well as a BIG THANK YOU for being a member of Atlanta REIA.
What Others Are Saying About The Wealthy Code