Total Wealth Protection Workshop with William Noll on June 11, 2016
Posted on May 16, 2016 by
Sat, June 11th – Doubletree Hotel in Roswell
Atlanta REIA Presents…
The Total Wealth
Protection Workshop
Learn How To Protect Your Assets, Save Taxes & Build Generational Wealth
A Full Day Double Header Workshop with William Noll, Attorney & CPA
June 11th from 9AM-5PM
Doubletree Hotel


1075 Holcomb Bridge Rd, Roswell, GA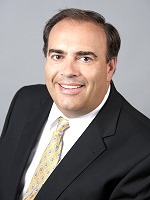 Join Attorney William Noll on Saturday, June 11th from 9AM to 5PM at the Doubletree Hotel Roswell located at 1075 Holcomb Bridge Rd, Roswell, GA for Seven Hours of Building Wealth, Paying Less Taxes, Entity Structuring and Stopping Lawsuits Dead in their tracks!
At this Total Wealth-Protection Workshop, Willam will teach you…
Finally, the Total Solution for Total Protection for all of your assets, personal and business, without adverse tax consequences, without IRS audits risk, without over complexity, and without costing a fortune!
Why an LLC for every property is not only expensive, but still does not totally protect you. You will learn a much better, easier and more affordable strategy that you will love!
Learn about the Insurance Myth – 13 liabilities that insurance does not cover which could lead to an expensive legal action. How to protect your family against these dangerous liabilities.
How a properly structured LLC still protects your personal assets, even if you manage your own properties. This will blow your mind!
Why TV and Radio promotions for sites like Legal Zoom may not be the best solution for your entity structuring.
Get access to the most effective legal documents, empowering your LLC to be an impenetrable fortress of asset protection!
How to avoid the costly, irreversible disasters of not having your LLC set up properly.
How your LLC can fully and safely deduct education and other startup expenses, even if you have never done a deal yet or already setup your LLC!
The magic power of depreciation, the "FREE" tax deduction.
Calculating the maximum depreciation allowable.
Avoiding passive activity loss limitations.
Tax-Free Sales
Avoiding high tax status as a dealer or developer.
How to audit-proof your returns against costly, time-consuming, aggravating IRS audits
Use the miracle of "Componentizing" to triple your depreciation deductions with no cash outlay to create paper loss deductions and dramatically increasing your tax-free cash flow.
Fully deduct these paper losses against your other income with no limit, regardless of the paper loss amount, regardless of your income, even if you have a full time job…without IRS audit flags.
How to retroactively save on overlooked deductions that can save you thousands of found money.
How to totally avoid the costly consequences of being a dealer, even with a large number of flips.
Show to sell your properties tax-free and keep all of your profits.
How to avoid inept CPA's who cost you more than the IRS!
Have access to the best real estate CPA's in the country.
How to get a free tax-return review for the potential of getting back refunds of past paid taxes. It's like free government money, you can use to invest for more money!
Real world case studies and much, much more!
This program is taught by William Noll, an experienced tax lawyer, CPA and former litigator. He will teach you in plain spoken English, but the concepts you will learn about are NOT utilized by most CPA's. Seating is limited so register now!