Thank You for Attending the ACT / REACT Workshop
Posted on March 13, 2017 by
Thank You for Attending the ACT / REACT Workshop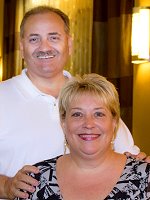 We wanted to thank everyone who attended the ACT / REACT Workshop with Jon & Stephanie Iannotti this past Saturday. We also wanted to give a BIG THANKS to Jon and Stephanie for coming to Atlanta and spending so much time with us. It was a PHENOMENAL EVENT!
We got such good feedback and every one learned so much about how to structure creative deals as well has how to do the deal when the seller wants full price and all cash. I think everyone's favorite part of the event was listening to Jon talk to sellers live and make deals happen right there in class.
Many of you took advantage of purchasing Jon and Stephanie's home study course on the ACT / REACT Strategy. However, a few of you didn't because of the lack of a payment. It came to our attention after the event was already over, that Jon & Stephanie forgot to mention that we do have payment plans available for their training products and can do a two or three payment plan with you. Jon & Stephanie have agreed to honor the special Atlanta REIA pricing for the remainder of this week so you take advantage of a payment plan.
For more info on Payment Plans for the Iannotti's ACT / REACT System, please call Chrissy at (678) 701-7160.