Social Media Success Academy with Amy Ransdell on January 19, 2019
Posted on December 8, 2018 by
Sat, Jan 19th at 8:30AM – Atlanta, GA
Atlanta REIA Presents…
Social Media
Success Academy
For Today's Active Real Estate Investor
Full Day Workshop with Amy Ransdell
Sat, January 19th from 8:30AM – 6PM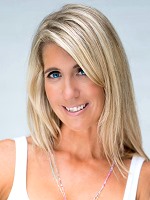 THE NEW YEAR IS UPON US! Is Social Media a Core Part of Your Branding Marketing and Lead Generation Plan for 2019? If Not, It NEEDS to be!
Follow me to the future! It is TIME for you to harness the POWER OF SOCIAL MEDIA!
START NOW! GENERATE MORE BUSINESS, MORE LEADS, MORE DEALS, MORE MONEY!
RESERVE YOUR SPOT for the FULL DAY COMPLETE Social Media Workshop on Saturday, January 19th, 2019 from 8:30AM to 6PM at 3125 Presidential Pkwy, Doraville, GA. with Atlanta REIA!
Watch Video from Amy Ransdell!
Automate Your Social Media Into a Lead Generating Machine
Never before in history have we had a platform that that gives you the ability to establish your brand faster and more cost effectively with greater reach and greater potential to find and convert leads than we do now with social media. The leads that we are trying to connect everyday are spending as much as 2 hours per day on average browsing social media. So, if you aren't putting your company, your solutions, and your opportunities on social media, then you are missing out on lost money, lost deals, lost time.
Is Social Media Work "For You"?
Are you using social media to expand your business?
Do you view social media as a waste of time or as the massive market exposure opportunity that it is?
Are you consistently using social media but don't see the reward for all the effort?
Are you READY for more lenders, more buyers, more property leads, more deals in your pipeline?
JOIN US for This GAME CHANGING Workshop
Learn how to generate leads automatically 24/7 using social media
Set up your social media profiles and business acounts for MAXIMUM exposure
See the exponential results you can have making some key changes to how you manage social media
Get the checklists you need, from basics to advanced, to take your existing social media effort to the next level
Get the tools to start earning money on-line even when you are off-line
Learn how create ADS on socia media that acually GENERATE LEADS & SALES
Grow and expand your brand starting immediately
If you want 2019 to be a breakout year for you, then SIGN UP TODAY and START GENERATING MORE BUSINESS, MORE LEADS, MORE DEALS & MORE MONEY!
Sign Up Today and make 2019 your most productive and profitable year in real estate investing!
About Your Instructor
Amy Ransdell is an active real estate investor, real estate investment coach, investment strategist, licensed real estate broker, Realtor, brokerage owner, speaker, and marketing lead for multiple companies. Actively running an investment team and brokerage sales team in Marietta, Georgia, Amy has been buying, renovating, and wholesaling homes for over 18 years.
During that time Amy has run real estate national blogs, some of the most exclusive real estate events, coaching programs, and online content funnels. Heavily experienced in marketing & lead generation, short sales, turn-key investments, and extensive renovations, her team assists investors nationally and internationally.
She is the CMO for virtual assistant provider RevaGlobal.com and lead generation company Deal-Dialers as well as founding partner of LevelUp Atlanta www.LevelUpAllAcess.com and The Social Media Success Academy. While working as a real estate investment coach for a Inc-500 top program for over 9 years she realized her deepest passion is to empower people to build their investment skills and grow their entrepreneurial fortitude.