Smart Home Technology Workshop on August 19, 2017
Posted on July 26, 2017 by
Sat, Aug. 19th at 9AM – Atlanta, GA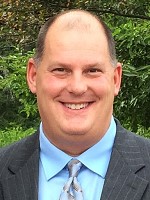 Are you flipping houses? Why not make them "Smart" like a High Tech Rehabber?!?
Smart home technology is not a passing trend. As we rely more on mobile devices, different industries are creating ways to communicate with them. Imagine a home experience where the only remote you need is your smart phone. Turn lights on and off, monitor home security cameras, close or open window shades, or know what's in the fridge, all from your phone.
Logistically this next step makes sense. The homeowner is the user in this case, and the user experience should be seamless and easy to use. Integrating existing tech, smart home components give the user faster access. In some cases, smart home technology eliminates the anxiety around leaving for long periods of time. A property may be unoccupied, but it takes no time out of your own schedule to create the illusion of a presence at that location.
Come see Don on August 19th at 1960 Skylar Hill Dr, Ste D, Buford, GA and Don will share with you these techniques and more! Few companies offer a complete smart home system. There has been more user familiarity around individual components like Alexa by Amazon and the Ring System for home security. Don will teach you what the pros and cons are and what the estimated cost of it all can be.
Come To This Workshop and You Will Learn:
What Devices to Buy, Guide and Review
How to Setup and Install Step by Step
The Best Smart TV and Lighting Systems Guide and Review
Apps for Apple and Android Users that work with these Products
Don will go through comprehensive reviews, examining the pros and cons, of the following Smart Home applications::
Arlo Camera System Setup and Installation Tutorial
Harmony TV Guide
Ring Doorbell System Guide
Alexa by Amazon
August Home Smart Lock System Review and Installation Guide
Nest Thermostat Guide
Introduction to Samsung Smart Products
Smart Garage Door Tech Ideas
Voice Controlled Light Switch Technology
Bluetooth Light Bulb Technology for color therapy and audio
It's the small things in an average day made easier. These minor changes can improve your chances of selling faster. The best part is that many of these smart home options don't need to be hard wired.
Don will give you practical tips with real life examples. Prepare to be fascinated and blown away by what today's technology offers, and what tomorrow can bring! REGISTER NOW!!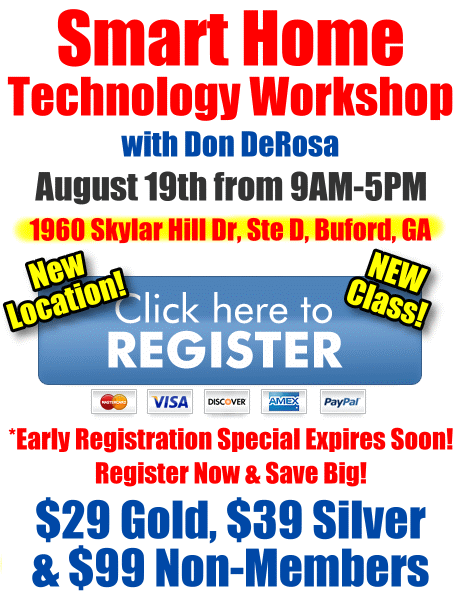 PLEASE NOTE: Location and schedule subject to change. Pricing is per person. No refunds 5 days prior to event. Register before early registration expires to save big time!