Seminar with Peter Fortunato, Dyches Boddiford, & Bill Cook on April 14, 2012
Posted on April 1, 2012 by
Peter Fortunato, Dyches Boddiford, & Bill Cook present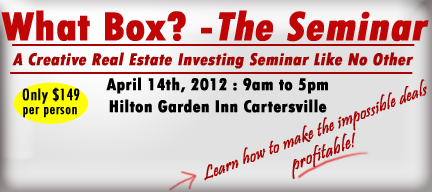 Seats are limited. REGISTER NOW!
Pete Fortunato, Dyches Boddiford and Bill Cook, who combined have nearly 100 years of Creative Real Estate Investing experience, will present their full-day, one-of-a-kind What Box? – The Seminar
THE STORY:
This nothing-like-it-before seminar was brought to life with a phone call. Bill called Pete with a question about a complicated deal he was working on. A few days later, after getting it closed, Bill sent Pete a nice letter thanking him for his terrific thinking-outside-the-box advice. Pete replied with a simple, two-word email. It read: What Box? It was classic Pete!
THE LESSON:
All deals are possible – There Is No Box!
As an investor, what is your most valuable tool? Imagination! And imagination will die if kept in a box – if you've been in a government building, then you know what we mean. To thrive, your imagination must be allowed to run free so it can create new ways of structuring win-win deals.
A lesson to remember: Deals aren't found. Opportunities are found; deals are structured!
One of the biggest problems investors face is trying to put together a deal using boilerplate thinking and boilerplate documents. Sadly – for most investors – if the square peg doesn't fit in the round hole, they give up on the deal. Their inside-the-box thinking keeps them from achieving the huge level of success that's right at their fingertips…if only they would…..
What Box? – The Seminar is about helping you see different ways a deal can be creatively constructed without using institutional financing. It's about you realizing that there is no box!
Why attend this seminar? Combined, Pete, Dyches and Bill, have been investing in real estate for nearly 100 years – that's a ton of real-world experience! If you want to learn how to do your deals better, if you want to be able to make the impossible deals possible, then this is your gotta-be-there-event!
We're looking for serious real estate investors who are ready to move to the next level – who want to see what's behind the curtain. Is this YOU? We only have 80 seats. When they're gone, they're gone…and they'll be gone quickly!
THE SEMINAR BEGINS WITH SOMETHING TRULY SPECIAL!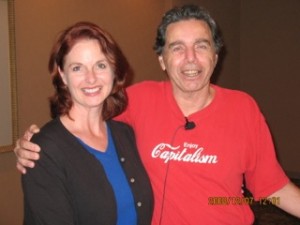 Pete Fortunato will give his incredible Capitalism talk – you don't want to miss this! Pete's wisdom has changed countless lives!
MEAT AND POTATOES: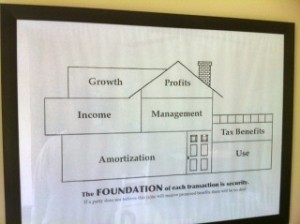 Pete, Dyches and Bill will discuss the 8 transactional benefits of a deal and which paperwork and entities work best to transfer these benefits.
The 8 benefits are:
• Security
• Growth
• Income
• Amortization
• Management
• Profits
• Tax Benefits
• Use
WHY ATTEND THIS EVENT:
• Looking forward 10 years, this could be the day that changes your investing life!
• To become the best, you must learn from the best and most experienced teachers!
• You'll get to participate in creatively structuring real-world deals!
• There's nothing else like this anywhere!
• You'll have the opportunity to network with other like-minded dealmakers!
MOBILE HOME DEALS: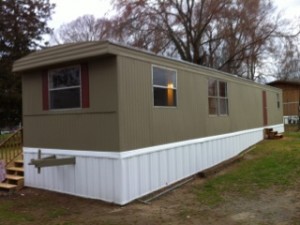 Dyches will show you how to do "Lonnie Deals" and explain why they have the lowest entry costs and highest yields in the business.
You will discover:
• Why the park manager is critical to a Lonnie Deal
• The types of mobile homes that make the best investments
• The type of paperwork you need to use to structure a deal
You'll also see Lonnie Deals in action.
WHAT YOU'LL LEARN AT THIS ONE-TIME EVENT:
• How to make the impossible deals possible
• What types of deals are working in THIS market
• Why the deal after the deal is so important for future wealth
• The most important question you ask a seller
• The most important thing you see at a seller's house
• Why sellers NEVER want money
• Why this is the best time to buy – EVER
• Why using institutional financing is so dangerous
• How to creatively structure win-win deals
• How to construct a better, safer, more profitable deal
• The 8 transactional benefits that make up a deal
• The importance of being in a mastermind group
TYPES OF DEALS THAT ARE WORKING IN THIS MARKET:
Bill will show you several of the deals that he and Kim have done recently. You'll see some of the paperwork they use, plus he'll discuss how they finance their deals without going to institutional lenders.
Types of Deals You Will See:
• Foreclosure Deals
• Subject-to Deals
• Owner-financed Deals
• Short Sales
• And More!
REAL-WORLD CASE STUDIES:
Bring pen and paper and be ready for a bunch of ah-hah moments! Pete, Dyches and Bill will lead a discussion about real-word deals. Here's how it will work:
• You'll see pictures of the property
• You'll be briefed about the seller's situation
• You'll be briefed about the investor's situation
• The group structures a win-win deal
• Then Pete, Dyches and Bill will show you how they structured the deal
…Can you think of a better way to learn how to make the impossible deals possible than by participating in a discussion with three experienced investors who, together, have almost 100 years of creative deal-structuring experience? What is this knowledge worth to you?
SUPER BONUS SPECIAL:
If you register now, you'll be invited to attend an incredible networking lunch at Bill and Kim's horse ranch in Adairsville, Georgia (Exit # 306 off I-75). It will be on Friday, April 13, 2012, from 11:30 a.m. to 2:00 p.m. Dyches, Pete and Bill will be sitting around the campfire answering real estate investing questions and helping folks construct their deals.
And it gets better…at the cookout lunch, there will be a lot of been-there-and-done-that investors from the area. What a great opportunity to meet with other like-minded folks and talk real estate.
Just the cookout alone is worth the price of this one-of-a-kind event!
*Cookout is limited to the first 40 people who register. Sign up today to secure your spot by the campfire!*
WARNING: There are only 80 seats available to this exclusive, one-time seminar event. When the seats are gone, they're gone – and they'll be gone fast! Register before you leave this page! REGISTER NOW!
MEET THE TEACHERS:
Peter Fortunato: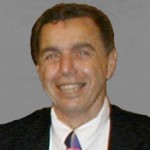 Pete is from Boston and now lives in Tampa, Florida. He's been investing in real estate since 1964 and is known for having one of the most creative deal structuring minds in the business.
Pete, through his courses and advice, has helped thousands of investors reach their full investing potential.
Pete's website is: www.PeterFortunato.com
Dyches Boddiford: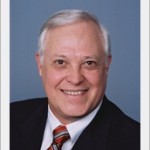 Dyches is from rural South Georgia. He's been investing in real estate since 1980 and is a past President of Georgia REIA.
Over the years, Dyches has invested in single-family homes, apartment buildings, mobile home parks, commercial buildings, land development, etc.
He is recognized as one of the best, most experienced real estate investors and teachers in the country.
Dyches website is www.Assets101.com
Bill Cook: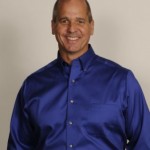 Since 1995, Bill and his wife Kim (a.k.a. The Redhead), have invested in single-family homes, mobile homes and mobile home parks.
They founded North Georgia REIA in 2002. The group is geared for experienced investors and landlords.
Bill and Kim's website is www.REIoutpost.com
This is your last opportunity to sign up for What Box? The Seminar!
What's it worth to you to learn how to make the impossible deals possible?
What's it worth to you to network with other like-minded investors?
What's it worth to you to learn from three of the most experienced,
creative investors in the country?
ONLY 80 SEATS AVAILABLE AND THEY'RE GOING FAST!

SEMINAR: What Box? The Seminar

TEACHERS: Dyches Boddiford, Peter Fortunato and Bill Cook

WHEN: Saturday, April 14, 2012, from 9 a.m. to 5 p.m.
WHERE: Hilton Garden Inn
24 Liberty Drive, Cartersville, Georgia 20121
Directions

PRICE: Only $149 per person

HOW TO SIGN UP:
Register by Fax:
Name_____________________________________________*Atl REIA Member
Address_________________________________________________________
City_______________________________State____________Zip___________
Phone________________________________________________________
Email_________________________________________________________
Cost: $149/person . Enclosed please find $_______.
Check (payable to NGaREIA) #___ VISA___MC ____Discover____AMEX____
Credit Card #__________________________________________________
Expiration Date____/____Signature________________________________
Fax the above information to our office (678) 550-2155
Register Below using Google Checkout: