Jump Start Your Wholesaling Business Workshop Replay
Posted on June 28, 2016 by
Watch Workshop Replay 24/7
How To Jump Start Your
Wholesaling Business
Day 2 of the Jump Start Training Series
A Full Day Workshop Replay with
Don DeRosa on How to Make a
Flipping Fortune Wholesaling Houses
After Purchase, Watch Replay 24/7 Below…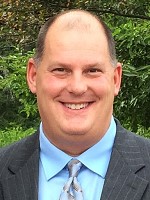 Wholesaling houses is one of the quickest ways to start cashing checks in real estate without using any of your own money or credit. There is no one better to teach you how to get started in wholesaling than Don DeRosa. Whether you want to be a full-time investor or are just getting started part-time, let Don show you how to start wholesaling profitably today in this live online workshop.
During the workshop, you will learn about:
Wholesaling – What it is and how it works
How to find the deals with the most profit potential
How to determine the wholesale value of a property
How to negotiate the deal
The Closing process – Step by Step directions
All the paperwork involved from start to finish
Pitfalls to avoid
All this and so much more!
FREE BONUSES
In addition to all this great information and training, Don will also be giving all attendees these additional bonuses valued at over $1000! After you Purchase this Workshop Replay, you can Watch the Replays and Download Bonuses below.
Don's Patented "Easy Offer Maker" Software

(Sells for $397)

Digital PDF copy of Don's eBook "Stop Losing Money Evaluating Deals" – Use in conjunction with Easy Offer Maker software to tell you what numbers you need to focus on.
Digital Version of Don's "Wholesaling 101" Home Study Course which includes manual, audios, videos, paperwork, etc.

(Normally Sells for $697)

Digital PDF copy of Don's "How To Jump Start Your Wholesaling Business" Workshop Training Manual
Digital MP3 Audio & MP4 Video Recording(s) of the "How To Jump Start Your Wholealing Business" Online Workshop. After you purchase this Workshop Replay, Watch the replays below…
Don't miss this great opportunity to learn about how to wholesale all the houses you want without using any of your own cash or credit!
Purchase the Jump Start Training Series Replays
You can purchase the entire 3 day event or any of the individual events separately and/or get more detailed information about each event using the links below.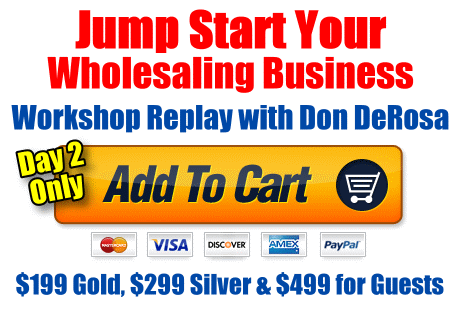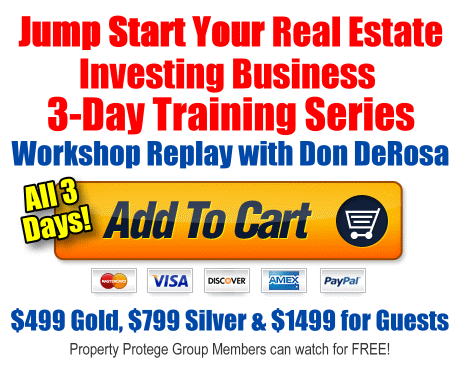 ---
How to Jump Start Your Wholesaling Business Workshop Replay
Watch Workshop Replay Below...
Sorry, access to this replay is restricted to Atlanta REIA Members who have paid to attend this Workshop.
If you are a Member, please Login Now.
If you are a Member & logged in, please Purchase Access.
If you are not a Member, please Join Atlanta REIA.