Internet Marketing Online Boot Camp for 2011 – Workshop 8 Replay
Posted on December 1, 2011 by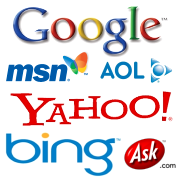 On November 29, 2011, Dustin Griffin taught the 8th installment of the Atlanta REIA Internet Marketing Online Boot Camp, a series of live, online webcast workshops that are designed to teach you how to establish a strong Internet presence, get your websites, pages and profiles to the top of the major search engines quickly and to generate all the leads you can handle using the power of the Internet. In Workshop #8 on Marketing with Online Videos, Dustin taught attendees how to use simple, easy to create, videos to promote your business online through video sites, social networking sites, blogging, email marketing, search engine optimization, webcasts and more.
Workshop #8: Marketing with Online Videos
Homework Review from Workshop #7
Google Updates
YouTube Overview
Setting Up YouTube Account
Customizing YouTube Channel
Videos for Business
Shooting Videos for YouTube
YouTube Upload Specifications & Recommendations
How to Upload Videos to YouTube
How to Embed YouTube Videos
How Create YouTube Playlists
Posting Videos to Facebook Pages & Profiles
Other Places to Post or Link to Videos
Videos & Search Engine Search Results
Questions & Answers
Homework Assignment for Workshop #8
What's Next?
Watch Workshop Replay Below...
Sorry, access to this replay is restricted to Atlanta REIA Members who have paid to attend this Workshop.
If you are a Member, please Login Now.
If you are a Member & logged in, please Purchase Access.
If you are not a Member, please Join Atlanta REIA.
Click here for more Internet Marketing Online Boot Camp Replays for 2011.