90 Day Internet Marketing Makeover Workshop for 2010 – Week 6 Replay
Posted on December 31, 2010 by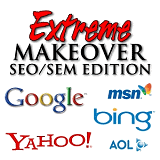 In Week 6 of the 90 Day Extreme Internet Marketing Makeover Workshop, Dustin Griffin taught attendees how to setup, customize and use online video sites such as Youtube and Yahoo Videos for Internet Marketing and Search Engine Optimization purposes.
Week 6: Online Videos
Week 5 Homework Review
Introduction to Using Online Videos
Setting Up a YouTube Account and Channel
Shooting and Uploading Videos
Linking and embedding videos
Homework Assignment for Week 6
Questions & Answers
Watch Workshop Replay Below...
Sorry, access to this replay is restricted to Atlanta REIA Members who have paid to attend this Workshop.
If you are a Member, please Login Now.
If you are a Member & logged in, please Purchase Access.
If you are not a Member, please Join Atlanta REIA.