Rehabbing Houses Workshop with Robyn Thompson on August 6, 2016
Posted on July 25, 2016 by
Sat, August 6th at 9AM – Roswell, GA
Atlanta REIA Presents:
How to Quick Turn Houses That Need Renovations into Fast Cash in Today's Fast Paced Market!
A Full Day Workshop with the "Rehab Queen" Robyn Thompson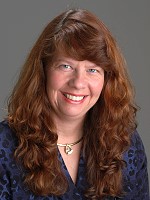 Are you tired of living paycheck to paycheck?
Are you looking for financial independence?
Are you ready to start a business that will generate huge chunks of cash?
If you answered YES to any of these questions, you need to join us on Saturday, August 6th at 9AM at the Doubletree Hotel Roswell located at 1075 Holcomb Bridge Rd, Roswell, GA for a full day workshop with Robyn Thompson where she will teach you how to turn ugly houses into large paydays!
Robyn has taught thousands of students how to achieve financial independence by investing in distressed properties. Robyn has made retailing homes a science and she knows every technique imaginable to locate profitable deals, renovate distressed properties at lightning speed, minimize holding costs, and qualify good credit buyers and expedite closings so you can collect a big check.
At the workshop Robyn will teach you about:
Request for Credit Review
Financing Programs Available
Qualifying Buyers
Income/Debt Calculations
Guidelines for Low Down Payment Programs
Finding Down Payment Funds
Understanding Credit Reports and "A" Credit Guidelines
Where to Obtain Credit References
Options When a Buyer Just Can't Afford a House
Prescreening Contractors
And much, much more!
This is a must attend event to learn about Rehabbing Houses for MASSIVE PROFITS from one of the best. Robyn is highly regarded as the "Rehab Queen" in the real estate investing industry. She has a wide range of knowledge and experience that she loves to share with others.
As a bonus, Robyn will…
Give examples & practice problems for finding, rehabbing, marketing & closing the deal!
Provide tips on problems to avoid!
Answer individual questions applying to your business. Robyn will personally answer as many of your questions as time permits.
We look forward to seeing you at this amazing event! Register Now!