Where To Get The Money Now Conference on March 19, 2011 with Jay Conner & Ron LeGrand
Posted on March 7, 2011 by

Join Jay Conner & Ron LeGrand in Atlanta on March 19th for the "Where to Get the Money Now Conference" sponsored by Atlanta REIA. The special for this training event is only $99 for Atlanta REIA Members and $49 for their guests.
"Where To Get The Money Now Conference on March 19th"
DoubleTree Atlanta NE/Northlake
4156 LaVista Road, Tucker, GA 30084
Event Starts at 8:00 AM Sharp and ends around 5:00 PM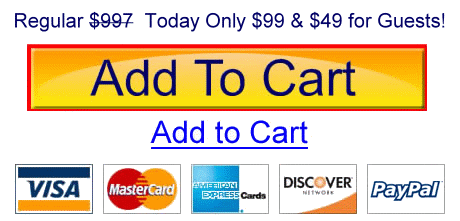 Who Else Wants to Get All The Money You'll Ever Need to do Real Estate Deals…Even if Your Credit Is So Bad Your Mother Wouldn't Loan You Money To Go To McDonald's?!?!?!?
Dear Friend,
The Foreclosure Market is at an all time high.  Real Estate Deals are all around you screaming "Cash Me In."  Profits per deal are higher than ever before! The tidal wave is not over, but time is very short.
Have you been thinking…?  "IF I COULD JUST GET THE MONEY…I COULD MAKE HUNDREDS OF THOUSANDS!!!"
Have you ever had to pass on a deal because you didn't have the cash to buy it?
Have you feared talking with folks you know about borrowing money because you hate asking for money since it could lead to messing up relationships?
Have you ever felt sick because you knew of the perfect Bank Owned Property that would land you thousands…but you couldn't even make an offer because you didn't have the cash ready to close?
Have you dreamed about taking advantage of all the short sale deals around you but had no idea where to get the cash?
Have you known about a foreclosure going to auction at the court house steps…but you didn't even attend the sale because you knew you didn't have the cash to buy?
Have you wanted to attend Real Estate Auctions…but had to hang your head in disappointment and frustration because you knew there was no way you could come up with the money?
Have you thought of approaching family and friends for the money…but didn't have the confidence of what to say, where to start, or what to even offer?
Have you had so much of your own money tied-up in properties that you had to pass on really good deals that were staring you in the face?
Have you been scared to make an offer on a property for fear you're offer would be accepted?
If you can relate to any of these problems…then read on for the answer you've been looking for… Here's my story…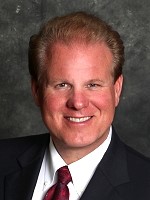 My name is Jay Conner… and let me tell you:  I CAN RELATE to all these feelings and frustrations of losing out on so many deals. When I started out investing in Real Estate, I did it ALL THE WRONG WAY! Like so many other real estate investors, I was taken to the slaughter house. I went to my local banker and was able to do a few deals…but you know what happened: I had to come up with big down payments, pay origination fees, and most importantly…play by their rules. Including signing personal guarantees on everything I owned. I hated it. I felt owned by the bank, out of control, and stressed out.
So, I got some education and learned about buying properties "Subject-To," Using Options, and buying with "Lease/Options." These tools opened up my opportunities, but then The Hammer Came Down!!! When the market turned south big-time…my banker CUT ME OFF! With No Warning!!! And I had always made payments on time…Never late!  Thankfully, within 2 weeks of getting kicked to the street by my banker, my now good friend and mentor, Ron LeGrand, introduced me to The Wonderful World of Private Lending! And that was just a couple of years ago… and it has ROCKED MY REAL ESTATE INVESTING CAREER.
The Very First Person I approached Gave Me $250,000 in Private Money!
…..and what blew me away was How Easy It Was!!!
Within a few, short months…I had $2,167,333 in Private Money!!! The Knowledge, Experience, and Massive Profits I've been blessed to enjoy since Ron opened my mind to The World of Private Lending have without a doubt been my Biggest Quantum Leap since becoming a Real Estate Investor. And guess what?  IT'S YOUR TURN TO MAKE A FORTUNE!!!
You're Invited to join me and Ron LeGrand on Saturday, March 19th to learn the "In's and Out's at this Jam-Packed One Day Training called:
"Where to Get The Money Now!!!"
You probably already know that using Private Lenders brings fat paychecks; the deals are everywhere and…the time to strike is NOW! Cranking up your business right now can change your life forever. We both know it, and that's why this training is so very important. I'm going to dig deep into the details of my own Private Lending Program and I'll expose my jealously- guarded secrets, so you'll know exactly how to grab your piece of this unprecedented opportunity.
Here's a Taste of What You'll Learn…
How to find private lenders in your local area who are actively loaning money on Real Estate right now.  (These folks want to loan YOU money. I'll show you how to find them with 1 click of your mouse.)
How to approach people you know –and how to contact people you don't know but are already private lenders. The 2 systems are completely different. (The sequence of steps from "Hello" to "A Big Check"…I'll explain in detail.
How to answer the 14 Questions Potential Private Lenders will ask you. (Mess this up and you can kiss Millions of dollars GOOD-BYE!!!)
How to use my 9 Secret, Powerful Tips that reveal how to get more private money than you can spend!
How to get a $30,000 Check when you buy a house with NO MONEY OUT OF YOUR POCKET! (I love to get paid to buy houses!)
How to CLOSE THE DEAL with your new private lender. (You've got a deal – you've got a new private lender anxious and ready to go – now what do you do?)
How to keep your private lenders once you get them (How NOT to screw up the relationship and keep them happy and wanting MORE DEALS!)
How to make sure all paperwork is completed correctly with all the "t's" crossed and "i's" dotted…without you having to lift a finger.
How to get all the private money you could dream of WITHOUT MAKING ANY MONTHLY PAYMENTS!!! (You can't beat cash coming in with No Cash going out!)
How to get your mind programmed for success! This one session will affect everything in your life. You can know all the techniques and strategies for raising private money – but if your mind isn't programmed for success – all the training in the world won't help you!
How to provide "Proof of Funds" on your Bank Owned Offers WITHOUT REVEALING your Private Lender's Personal Account Information.
How to decide which deals to use Private Money and which deals NOT TO USE Private Money. (If you don't understand this, you'll waste hundreds of thousands of dollars!)
How to teach your private lender to use their IRA's and Retirement Accounts as Private Money for YOU without confusing them or running them off.
(Look at the Next Page for the FREE RESOURCES You'll Get…)
Here are Some of the FREE Resources I'll Give You:
("Done for You and Ready to Use")
My personal "Private Lending Program" Brochure. I'll explain when to use it and when NOT to use it. The difference is very important.
My 16-Minute CD titled:  "Stress Free Investing: How to Print Money Automatically." I'll tell you how to customize this resource to your private lending program and most importantly, how to use it.
The Complete Transcription of my 16-Minute CD.
My Civic Group Presentation: I use this outline to present to Rotary Clubs and other Civic Groups to get tons of leads and prospective private lenders. But don't worry. Even if you're not a public speaker, my complete Direct Mail System will do the work for you.
My "Face Book Private Message" Script. (The first time I sent this little message to a friend of mine on Face Book, it landed me $30,000!)
My Introductory Letter that I mail to folks I know. I'll teach you how to use this letter, when to use it, and what to mail with it. 82% of recipients of this letter want to become my private lender. (I learned this lesson the hard way!)
The exact words I say to folks I already know. (These words are guaranteed to arouse their curiosity. Their answer will immediately pre-screen them for you so you don't waste any time.)
My letters I mail to folks who don't know me…but are ALREADY PRIVATE LENDERS IN MY AREA. (I call these my "magical conversion letters.)
My script I use to invite folks to a "private luncheon." (What's really cool is…somebody else does the calling for me!)
My "Loan Offering" Template: When to use it and when NOT to.
My simple "Payoff Instruction Letter." You'll use this when CASHING OUT on a deal. (I love cashing out on deals!!! It makes for big check days!)
In Today's Economy, Using Private Lenders will bring you the Fastest, Easiest Money in Real Estate Investing!!!
This ONE- TIME- ONLY POWERFUL TRAINING  would typically sell for $997, but…because I'm doing this training to VIDEO TAPE IT…and because I know some folks' budgets are extra tight these days with everything going on in the economy…I don't want anyone to miss out on this training…with no excuses…
I'm Practically Giving This Training Away!
Ron LeGrand & I are Inviting YOU to come for ONLY $99!!!
In addition to my step-by-step system, I'm going to give you real-life stories as to how I raised so much Private Money – So Quickly – So Easily. And we'll have extended periods of Questions and Answers. You will not be left behind. When you walk out the door at the end of our time together, you'll not only know where to get the money…but  How to Confidently Get the Money even if your banker would laugh you out of his office. You see, using Private Lenders has nothing to do with conventional loans, filling out applications, and praying you get approved.  There's no selling, no begging, no wishing. Look, when you use my system, your private lenders are BEGGING YOU to go find more deals!!!
And the best part is… we're going to have a LOT OF FUN together as you learn my process, strategies, and step-by-step system. Come and spend just 1 Day with me and Ron LeGrand and we promise we'll change your Real Estate World, Forever!!!
And then there's The Networking…
This will be an amazing opportunity for you to mingle with other folks who are doing the business and making The Big Bucks!!! And how do I know this? Because some of my best friends in the business are attending…and I know the kind of money they're making, too! This could be the best part of the whole event for you!
I'm going to explain all the information in an easy to learn…A B C format. Plus we'll do it class room style so you'll be sure to get a table in front of you to take notes and have plenty of room to spread out…not like some of those events where you're squished in like a can of sardines.
Can't Make it to Atlanta, GA on March 19th??? No Problem…Ron LeGrand and I are SIMULCASTING… You can attend in front of your computer!!!
That's right! Thanks to today's technology, we've made arrangements to have top professionals taping the whole event while at the same time providing a LIVE, HIGH QUALITY FEED right to your computer. You can attend in your pajamas if you want to!!!
Did I Mention the Whole Package is ONLY $99 for Atlanta REIA Members and Only $49 for their guests?!?!?
"Where To Get The Money Now Conference on March 19th"
DoubleTree Atlanta NE/Northlake
4156 LaVista Road, Tucker, GA 30084
Event Starts at 8:00 AM Sharp and ends around 5:00 PM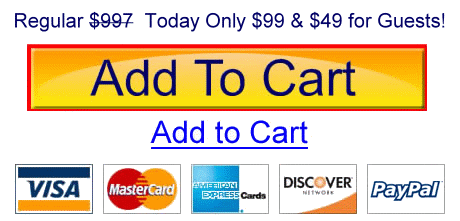 Here's the bottom – line:  If you've never bought and sold a house OR if you're a seasoned investor, this One Day Event is a must. I guarantee you'll learn how to raise literally Millions of Dollars…even if you think you already know all the tricks. Plus, you may cancel at any time prior to March 11th for a full Refund.  I Can Hardly Wait to…See You in Atlanta on Saturday, March 19th! (Or, On-Line!)
All My Best,
Jay
P.S. I can't believe I left out one of the most important parts of our day together!!! I'm doing a special BONUS SESSION on "How I Built a Seven Figure Net Income Business Buying and Selling Houses on AUTO-PILOT in less than 2 years." I promise this Bonus Session alone will be worth the whole day!!!