Lease Purchase Mastery Live Workshop on Aug 10-12, 2018 in Atlanta, GA
Posted on July 8, 2018 by
Fri-Sun, August 10th-12th from 9AM-5PM in Atlanta, GA

Lease Purchase Mastery LIVE!
How to Build a Six-Figure Real Estate Business Without Risking Cash or Credit!
Join the Pink International Real Estate Academy Road Warriors for an Atlanta Exclusive 3-Day Mastery Workshop with Scott Ulmer and his Deal Making Team.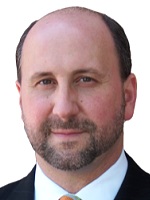 Are you ready to seize the opportunities that have been created by HGTV superstars? Thanks to television everyone with a hammer and a tool-belt is a bona-fide house flipper.
With that exposure comes a lot of over-promises of fortune and fame in this world of real estate investing and real estate education, and we also know that every investor who flips a house or two, is now a pro and wants to sell you their strategy.
Now is a perfect opportunity to separate yourself from the fierce competition this vacuum has created.
We promise to not pitch you for three days about the "next shiny object," but instead teach you our market-tested investor approved Lease Purchase Mastery Program.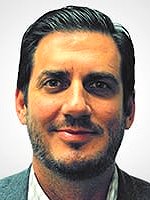 The bottom line is this: If you are serious about getting into real estate or taking your current business to the next level, you owe it to yourself to be here.
Learn the Secrets of a Proven Cash-Flow System That Generates a Minimum of $10,000.00 PER DEAL Using NO MONEY and NO CREDIT With a "Copy and Paste" Blueprint…
IN OUR FIRST 100 DAYS, using this exact system, we put $10,000,000.00 of Premium, Executive-Style homes under contract, without risking a penny, netting over $100,000.00 in PROFIT!!!
We will show you exactly how we did it, and how you can too, regardless of your market.
So, What Do You Get During These 3 Days?
3 Days up close and personal with the masterminds behind the Pink International Real Estate Academy, and Scott Ulmer's Deal-Making Team!
Learn How To Buy Houses…
Without having much money Rotate In each department and learn every facet of this business.
Learn how we generate seller leads, how we deliver our proprietary scripts and put these executive level homes under contract without laying down a single dollar!
Lead Generation and Marketing Techniques (Our #1 Lead Generator for Buyers is FREE….. and our process will blow your mind)
You will see how we qualify our buyer leads and educate them on how this can be a Win-Win-Win scenario.
You will also see our "secret sauce," our exclusive contracts and closing package which aim to protect all parties involved and set up our transactions for success…. and we will show you how we carve a minimum of $10,000 on every deal!
You will leave being trained hands-on in every step of the process, and you will also have a Pink Experience Training Manual so you can freshen up on our program once you start working in YOUR market.
You will leave with a PINK Drive loaded with ALL of our

proprietary documents and contracts

.
And as part of a special promotion, if you sign up as a member of the Atlanta REIA and you have leads to work, we will help you analyze and work those leads live during the 3-day training!
ATTENTION:

If you're currently investing and flipping houses we are going to deep dive on our Triple Your Flip Program.
Here at the Pink International Real Estate Academy, we have developed and refined our back-end sales process and are now training seasoned investors how to fuse these structured agreements with their current flipping business!
We're super excited to be in the beautiful market of Atlanta for this power-packed three days, looking forward having our entire deal-making team live to deliver this education, we're hoping this training can be the catalyst that allows you to change your life forever!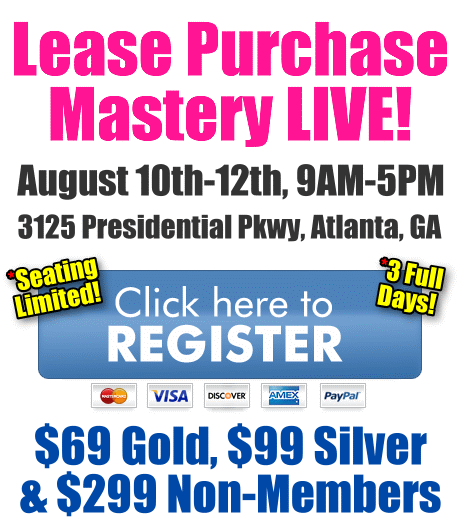 *PLEASE NOTE: Register Now and Save Big Time during the Early Registration Special. Prices will increase after early registration expires.
Price is per person. Date and location subject to change but not likely. You can join Atlanta REIA at atlantareia.com/membership to get special member discounts.