Learn Effective Time Management & SMART Goal Planning for 2018
Posted on November 27, 2017 by
Sat, Jan 20th at 9AM – Atlanta, GA
Atlanta REIA Presents…
Time Management & Goal Planning Workshop
For Busy Real Estate Investors
Full Day Workshop with Don DeRosa
Sat, January 20th from 9AM – 7PM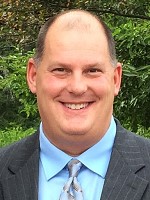 Having worked in the real estate industry for almost 20 years, I know and understand better than anyone how poor goal planning and time management can significantly wreck your business both from a productivity and profitability stand point.
This Time Management & Goal Planning Workshop will take place on Saturday, January 20th, 2018 from 9AM to 7PM at 3125 Presidential Pkwy, Doraville, GA. This class will focus on practical, easy-to-implement time management and goal planning concepts that anyone can do.
I will show how new technologies help you get better results and provide you new ways to get more done in today's busy, fast paced environment. I will show you how to eliminate time wasters and put an end to procrastination for good. I will show you how to manage priorities and communicate better than you ever dreamed possible.
If you want 2017 to be a breakout year for you then don't wait to get started. Take the first step in eliminating procrastination and Sign Up Today! Don't look back at the end of the year and say "I should have…." look back and say "Wow, look what I accomplished this year!"
In this class you will learn:
How to write well-constructed performance goals
How to avoid procrastination by asking yourself a few simple questions
Prioritizing task using the ABC method
How to use fingertip management to reduce time looking for "stuff" you need
Implement on demand information retrieval systems
How to delegate like a pro
Learn how to master the Pareto Principal, (80/20 rule)
Initiate systems to reduce time spent by 75% on daily tasks
How to automate repetitive tasks and focus on follow up and closing deals.
And tons more…
Sign Up Today and make 2018 your most productive and profitable year in real estate investing!