Jump-Start Your Real Estate Investing Business 2 Day Boot Camp
Posted on December 4, 2017 by
Sat & Sun, December 9th & 10th at 9AM – Atlanta, GA
How To Jump-Start Your Real Estate Investing Business
2 Day Bootcamp with Don DeRosa
Bring Your iPad, Tablet or Smart Phone
PLEASE NOTE: We Updated the Class Start Time on SATURDAY to 10AM Due to Weather Conditions. SUNDAY will be 9AM as Usual.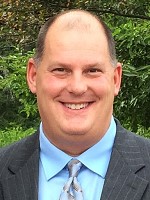 Don DeRosa is teaching this 2-Day Jump-Start Boot Camp to help get his Coaching Students, Property Protégé Group Members, our REIA Members' real estate investing business up and running and growing quickly. If you are a new investor or a "new again" investor and really want to get a "Jump Start" your real estate investing career in 2018, this is a 2-day training boot camp you don't want to miss! (Registration starts at 8:30AM) Workshop starts at 9AM at 3125 Presidential Pkwy, Doraville, GA. This Workshop will show you about Wholesaling (Ugly Houses) and how to utilize apps and high tech to your investing business to make you more productive and efficient.
Day 1 Wholesaling
Wholesaling houses is one of the quickest ways to start cashing checks in real estate without using any of your own money or cred. There is no one better to teach you how to get started in wholesaling than Don DeRosa. Whether you want to be a full-time investor or are just getting started part-time, let Don show you how to start wholesaling profitably today.
You Will Learn:
Wholesaling – What it is and how it works
How to find the deals with the most profit potential
How to determine the wholesale value of a property
How to negotiate the deal
The Closing process – Step by Step directions
All the paperwork involved from start to finish
Pitfalls to avoid
All this and so much more!
Day 2 High Tech Homebuying
Most people only use their smartphones and tablets to talk, text, play games, and watch videos. But did you know that you can also use your mobile devices to successfully operate and automate most of your real estate investing business so you can work less and earn much more?
At this full day training, Don DeRosa will teach you about all the tip, tools and technology you need to take your business to the next level and beyond! He will teach you about…
How to find leads on your tablet or smart phone
How to easily run your business from the palm of your hand
How to carry your business with you so you never miss an important opportunity
How to find comps without ever stepping out of your car
How to automate all the parts of your business that suck up your time
Selling Houses
How to complete your paperwork on the fly
Don's favorite hardware, software, gadgets and apps to make your much more productive and efficient
And much more!
If you want to learn how to use the latest technology such as PCs, Smart Phones, Tablets and other hardware, software, apps and gadgets to operate, systematize and automate your real estate investing business to be leaps and bounds ahead of your competition, don't miss this event… REGISTER NOW!!
SEATING IS LIMITED: If you want to gain the cutting egde yu need to succeed and bypass your competition.
Don will give you practical tips with real life examples. Prepare to be fascinated and blown away by what today's technology offers, and what tomorrow can bring! REGISTER NOW!!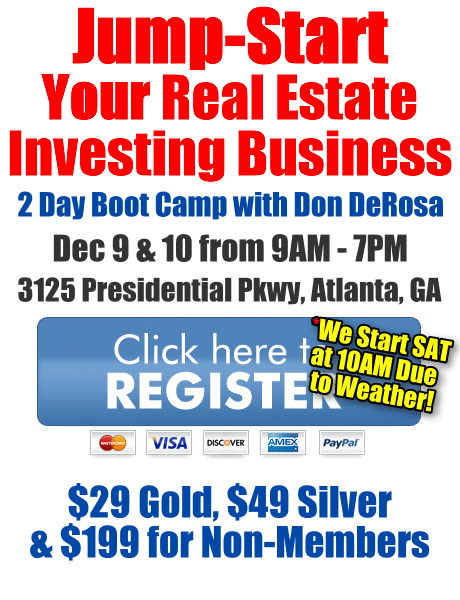 REGISTER NOW WHILE SEATS ARE AVAILABLE for the workshop and bring your iPad, tablet or smartphone and join us at the event.