Pete Youngs & Don DeRosa's Investor Bonanza 5 Day Boot Camp
Posted on March 7, 2011 by
It's a real estate market that's literally making Millionaires…
Shouldn't you be one of them?

Of course you should. Learn how! Spend Five Days with some of the most successful, experienced, straight-talking real estate educators in the country. Join "real guys" Pete Youngs and Don DeRosa for this one of a kind boot camp, and you'll walk away with EVERYTHING you need to know to gain financial independence through Real Estate investing.
Learn to BUY, REHAB, MANAGE, and SELL
ALL of the houses you can handle!
INVESTOR BONANZA
March 16-20, 2011
Wyndham Garden Atlanta Airport Hotel
5010 Old National Highway
College Park, GA 30349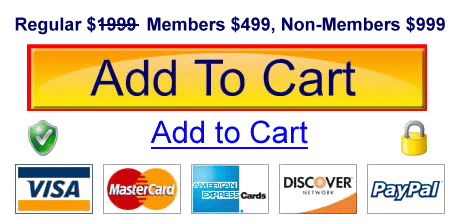 Whether you've bought 50 houses or want to buy your first,
this boot camp is a MUST ATTEND event.
***Here's Just Some of What You'll Learn ***
There are tons of unbelievable deals in the market today, but you still need cash to take advantage of them. And credit is still tight. So what do you do?
Don DeRosa and Pete Youngs will teach you how to find and evaluate deals where you only need small amounts of cash – either by finding very cheap bank-owned houses, or finding subject-to deals where you only need a small amount of money to make it work. And then how to Rehab them, saving thousands, so you put extra cash in your bank account on every deal!
AND – they do all of this using the latest technology. That's right –kick your business into high gear!
…By using iMaster Real Estate for the iPad.
Use the iPad, and all of the tool, apps, and videos that are always at your fingertips, you'll have complete confidence that you're making solid offers to sellers, giving credible information to potential private lenders, and finding the best deals for your rehabs.
That's right – the iPad will totally change the way you do business…saving you countless hours of time, and giving you access to everything you need to run your real estate investing business, wherever you are.
BUYING
First you'll learn about the ways Don is buying in this market – both using Owner Financing (or Subject To) and buying Bank-owned houses –
With buying Subject To (or utilizing the existing financing), you'll find out —
What is Subject To and why you only need small amounts of cash in these deals
Why would anyone give you their house and let you take over payments
Why the banks won't call the loan due when they find out you've taken over payments
How to handle seller objections – hear exactly what Don says to make the seller feel comfortable about you making their payments. In fact, all of those answers are at your fingertips on the iPad – with quick videos and easy to use presentations that will give you complete confidence every time you talk to a seller.
And with bank-owned properties, Don will talk about how to find these deals and why you'll only need relatively small amounts of cash for these deals, too.
You'll learn –
how to evaluate a deal  to see how much cash you need – with simple tools you can use right on the iPad
how to make offers with complete confidence – knowing how much you can offer and how much you'll make – n fast, Don will teach you how to let the tools negotiate for you!
how to find all the private money you need to buy all the houses you want, and
PRIVATE MONEY
Next Don will discuss in detail how to get an unlimited supply of money through Private Lenders so…
You don't have to qualify for a mortgage
You don't have to pay thousands in points to hard money lenders
You won't lose a deal because you need quick cash
You don't sap your own credit line
Beginning investors and old pros can find immediate success using Don's simple system. Here are the five simple questions we'll answer about working with Private Lenders:
Why do you need private lenders?
What makes the perfect private lender?
Who are these private lenders?
How do you find them?
What paperwork and disclosures are needed?
Once you learn the answers to these questions, and combine them with the techniques for buying houses that Don will share, there is NO LIMIT to the number of houses you can buy every month. Think of that – your earnings potential is unlimited!
And, you'll hear exactly what Don says to get potential private lenders to give him money without ever asking for it! With presentations you can give from your iPad (which also gives you credibility!)
And we'll have an extra special guest to tell you exactly how your potential lenders can use IRA funds to lend you and make HUGE returns on their 'sleeping' funds.
REHABBING SECRETS OF THE PROS
Next, Pete Youngs will share simple tricks to profit like the pros. Pete will share everything you need to know to save 50-75% on your rehabs!
He'll share his tried-and-true secrets to get the best quotes from contractors. And he'll let you in on some of his famous tips to give do-it-yourselfers and semi-skilled labor professional results that only the pros know. All while you're laughing at his "You Might Just Be A Rehabber If" jokes.
You'll learn to use certain tools that bring professional results to do-it-yourselfers and semi-skilled labor. The tools you will encounter can be bought at most major hardware stores for under 75 bucks.
Imagine mastering contractor negotiations, getting contractor discounts, and hiring out labor for a fraction of the going rate, saving you thousands in repair costs. You'll also be learning how to estimate and evaluate needed repairs, and do-it-yourself secrets to getting the best results at the lowest price.
7 Questions To Evaluate Your Contractor. Miss these answers and you could see your hard earned profits flow down the drain.
A Key Phrase Every Contract Should Have. Leave this out and you could be paying triple for repairs.
And how about viewing videos of actual rehabs as they are being performed. I'll show you how my techniques allow you to get professional results, build huge equity, and put big bucks in YOUR pocket, all without a general contractor cutting into YOUR PROFITS.
The Special Solution To Remove Pet Stains And Odors – for only $10. What you use can make or break the sale of your house!
What's Pete's latest secret to save thousands on countertops – for less than $25!
How to use the EPA rules to make your profits soar. And why you should know what the rules are, so you don't have to pay tens of thousands of dollars in penalties!
SELLING HOUSES
Next, Don will disclose his secrets for getting the house ready so it stands out against the competition – one of the keys to selling quickly. You'll learn easy-to-implement, inexpensive techniques that you'll use over and over again.  You'll also learn how to drive traffic to your house, so it doesn't just sit there, draining your wallet month after month! After all, you need as many potential buyers as possible walking trough your houses because traffic means offers. And offers mean sales!
Once you drive traffic, and your phone is ringing off the hook with interested buyers, you'll want to automate your selling process, so you aren't tied to your phone. Don's systems free up your time and let your buyers qualify themselves – in or out – before you ever talk to them.
Finally – you'll learn how Don uses different exit strategies and special techniques so buyers have incentive to cash out sooner, putting thousands in his bank account each month.
With Don's easy to follow system, you'll get speedy results—whether you're dealing with lease options, retail sales, wholesale flips, owner financing, short sales—you'll have a plan and a system in place to stuff the most cash in your pocket from each one.
A GREAT, ONE-OF-A-KIND EVENT!
So, whether you're a seasoned investor with a couple of 'extra houses' that you want to move; or you're a new investor who wants to make sure you set yourself up for success, this exciting event is just what you've been looking for. You'll walk away at least 10 tips to help you sell your houses quickly! Seriously – don't miss it.
By learning how to find, evaluate and fund deals, along with all of Pete's techniques on how to rehab right, you'll come away with an exact blue print of what to do to be successful in this market.
PLUS
BONUS Mold Inspection Seminar
Come in on Wednesday for a full day seminar to learn everything you need to know about…MOLD!
Yes, join Pete to learn to turn Mold into Gold! Find out how to how to find it and test for it. The send your results off to an independent lab and learn use your results to negotiate a better deal.
If you've ever done a short sale, or wanted to low-ball an offer to the bank on an REO, then this is a must attend event!
And it's based on the EPA's course on Mold Inspection and Remediation.
Register today – We'll can't wait to see you there!
INVESTOR BONANZA
March 16-20, 2011
Wyndham Garden Atlanta Airport Hotel
5010 Old National Highway
College Park, GA 30349