2019 Wealth Strategies Workshop with Vena Jones-Cox on March 30, 2019
Posted on February 20, 2019 by
Sat, Mar 30th in Atlanta, GA
All-Day Saturday Workshop March 30th
2019 Wealth Strategies:
How to Use the "Down" Market to Build Wealth & Income
ALMOST SOLD OUT! REGISTER NOW!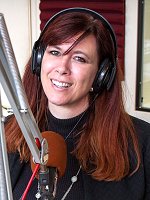 Vena Jones-Cox has been a full time real estate investor since 1989. She has bought and sold over 1,000 properties and taught thousands of others all over the US how to become financially free.
On Saturday, March 30th from 9AM to 5PM, Vena will take your money making ability to the next level in this detail-packed, all-day workshop.
Register Now for this 2-For-1 Early Registration Member Special and Reserve Your Seat!
Next-Level Wholesaling
How to Make More Money with Junker Houses
There's more than one way to make money with those cheap, ugly houses — and if you're going to do more deals in 2019, knowing them is a real plus.
The big secret to lots of income in real estate is lots of deals, and the big secret to lots of deals is lots of contacts with sellers.
In this session, you'll learn what your competitors don't know about marketing (it's a LOT more than just "send out lots of postcards) and about how to get the highest qualified response rate for the least money. Vena will share exactly how she gets over 50 seller leads each and every week, and how you can, too.
In this Morning Session, you'll discover:
How to Get Motivated Sellers Calling You All Day, Every Day
How to attract more buyers to your wholesale deals by financing them (don't worry, you don't need your own cash to do that)
How to sell your deals for twice the money wholesalers make with the "Repair for Equity" strategy
How to flip bank-owned houses EVEN THOUGH they're "non-assignable", in theory
And more!
How to Get Sellers to Finance Properties for You
Not every seller wants to sell at a cheap, cash price, and not every investor wants to flip every property. Some deals just don't fit the "wholesale" model — they're too pretty, or the seller owes too much, or maybe you'd rather just keep them for cash flow forever than take one quick check be done with it.
To maximize the number of deals you get from the leads you get, you need strategies that let you pay more than the average investor — and that's seller financing terms. That's why we learn about seller financing: so that we can pay sellers what they want (even when it's "too much") and get properties we can hold for long-term wealth and income.
If you're not doing 4-5 seller financed deals a year, you're not asking the right questions, and you're leaving a LOT of deals (not to mention passive income) on the table. Come to this session and learn about zero percent seller financing, buying properties subject to the existing loan, and how to find sellers who will cheerfully let you take over houses with no credit check, no qualifying, and minimal cash investments.
Join us in the afternoon, and find out:
How subject to, owner-held mortgages, and other seller financing strategies work, and which to use when
How to get the holy grail of seller financing: a no down payment, no interest mortgage
How to avoid the biggest mistake investors make: agreeing to pay too much, just because it's no money down and no qualifying
How to use seller financing to create huge wealth and cash flow—and some cash, too
Answers to your questions and more!
ALL this money-making info, just $19 for Atlanta REIA Gold Members, $39 for Atlanta REIA Silver Members and $69 for Non-Members. Atlanta REIA Members can even bring a spouse, parent, child or parter who is also an Atlanta REIA Member at no additional charge! Register Now for this 2-For-1 Early Registration Member Special!
ALMOST SOLD OUT! REGISTER NOW!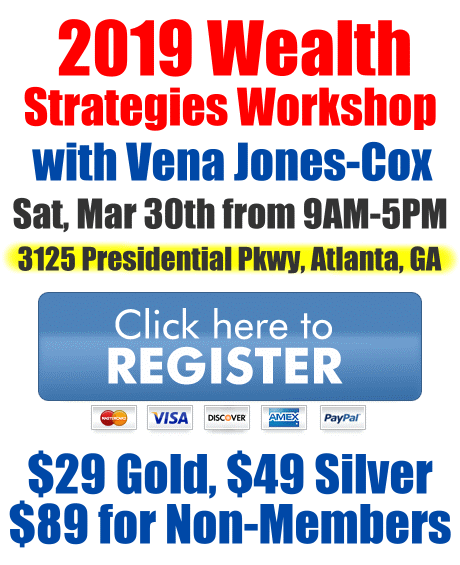 *PLEASE NOTE:  The 2-for-1 Early Registration Special is for Atlanta REIA Members only whose spouse, parent or child is also an Atlanta REIA Member and expires 3/27/2019 at midnight. Tuition price will increase and will be per person after Early Registration Expires. Register now and save! Date, time and location are subject to change. You can join Atlanta REIA at membership.atlantareia.com.