Webinar: How to Make a Flipping Fortune Wholesaling Crappy Houses
Posted on April 11, 2016 by
Wed, April 13th @ 7PM on GoToWebinar.com
Webinar Wednesday
April 13th, 2016 at 7PM ET on GoToWebinar
How to Make a Flipping Fortune Wholesaling Crappy Houses
A Live Webinar with Don DeRosa
Register @ Webinar2.AtlantaREIA.com
No Charge to Attend for Members or Guests!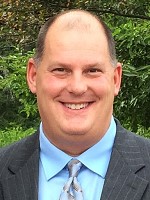 Don DeRosa is a part time real estate investor trainer and mentor and full-time real estate investor who actively buys, sells and holds properties each month for fun, profit and long term cash flow.
The topic of our next webinar is "Wholesaling Houses" which is the business of buying houses in need of major repairs at really low prices and selling them to other "fix and flip" or "buy and hold" investors at wholesale prices. In other words, finding bargains for bargain hunters.
Wholesaling is a great strategy for making quick cash with very low risk and without using any of your own cash, income or credit. Because of this, wholesaling real estate is one of the quickest and easiest ways to get started investing in real estate because anyone can do it with a little training and effort.
If you want to learn more about Wholesaling, join us on Wednesday, April 13th at 7:00 PM ET for a Training Webinar where Don is going to teach you Wholesale Strategies you need to succeed and take you step-by-step through the entire wholesale process.
No Charge to Attend for Members or Guests!

By the end of the webinar, you'll know…
How to recognize a wholesale deal when you see one
How to evaluate a deal and make sure it is something you can quickly wholesale
How to estimate the After Repair Value (ARV) of a home
How to estimate the repair costs
How to determine the maximum price you're willing to pay for a house
How to negotiate the deal with your seller
How to put the house under contract
And finally, how to wholesale the house to another investor buyer
All this and much more!
So please Register Now and Join Us on the Webinar on Wednesday, April 13th at 7:00 PM ET and learn how to find and flip all the run down houses you want without having your own cash or credit at risk!
There's more… if this is not enough, Don will be back with us on Friday, April 29th for a Full Day Online Workshop called "How to Jump Start your Wholesaling Business" to teach you everything you need to get your Wholesaling Business up and running fast. Once you are armed with Don's training and the tools, you will be able to make more money than you ever thought possible!
We look forward to seeing you on the webinar!