Pretty House Webinar Replay with Don DeRosa
Posted on April 11, 2016 by
Webinar Replay – Watch 24/7
Webinar Replay
How to Make a Fortune Buying Pretty Houses with No Money or Credit
Watch the Webinar Replay
with Don DeRosa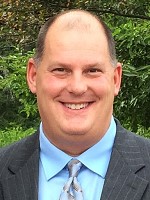 Don DeRosa is a part time real estate investor trainer and mentor and full-time real estate investor who actively buys, sells and holds properties each month for fun, profit and long term cash flow. One of Don's favorite purchase strategies is to buy houses "Subject-To" the seller's existing financing on the home instead of having to go to a bank or a hard money lender for funding.
Using this strategy allows Don to buy multiple properties fast, without coming up with all the purchase funds on the front end. This is the perfect purchase strategy for active investors who what to buy, sell and hold pretty houses without having to use their own cash or credit.
Watch this Webinar Replay we recorded live with Don DeRosa on April 6th, 2016 where he shared many of his subject-to strategies, tools and techniques he uses every day to create winning deals for himself as well as his buyers and sellers. Watch the Webinar Replay Now!
Loading the video player…