BIGO Webinar Replay: How to Get Started Investing in Real Estate with Don DeRosa
Posted on June 22, 2016 by
BIG Online Webinar Replay – Watch 24/7
BIG Online Webinar Replay
How to Get Started Investing in Real Estate
Watch the "BIG O" Webinar Replay
with Don DeRosa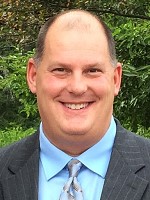 Don DeRosa helped us kick off our first meeting of the Beginning Investors Group Online (BIGO) on Wednesday, April 27th, 2016. Don is a full-time active real estate investor, mentor and trainer who specializes in all types of real estate investing such as wholesaling, creative financing pretty house deals, rehabbing and retailing, rentals, short sales, foreclosures, new construction and much more.
If you want to learn the quickest and easiest way to get started in the real estate investing business with limited time and funds, Watch the Webinar Replay Now!
Loading the video player…
Loading the audio player…
PLEASE NOTE: If you get any errors when watching this MP4 Video or listening to the MP3 Audio, please refresh the page and try again. Sometimes the security permissions will expire for long audios or videos and the page must be reloaded to refresh the permissions. Once you reload the page, you can drag the slider on the audio or video to pickup where you left off before the error.