Webinar Replay: How to be a Transaction Engineer with Don DeRosa
Posted on March 23, 2016 by
Webinar Replay – Watch 24/7/365
All About Creative Deal Structuring & Becoming a Transaction Engineer
Watch the Webinar Replay
with Don DeRosa 24/7/365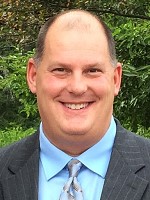 Hey folks, Don DeRosa here. I'd like to personally invite you to watch the replay of the Creative Deal Structuring webinar that I had with Atlanta REIA on Tuesday, March 22, 2016. On this webinar I will show you how to become a transaction engineer and how to do something with every single lead you get.
Have you ever had a lead that you didn't know what to do with, or a lead that you wish you had more options? Having multiple option on every deal could make all the difference in the world. The age old saying "the more you know, the more you make" really does apply in real estate investing.
Watch the webinar where we discuss, multiple offer strategies, negotiating and creative offer making. I will also show you how to use my patented "Easy Offer Maker" to make profitable offers every time, using multiple strategies like, owner finance, subject to, options and lease options. If you want to learn how to make money at everything you get your hands on then Watch the Webinar Replay Now!
Loading the video player…