BIGO Webinar Replay: How to Talk To Motivated Sellers & Make Deals Happen with Frank Iglesias
Posted on August 30, 2016 by
BIG Online Webinar Replay – Watch 24/7
How to Talk To Motivated Sellers & Make Deals Happen!

Watch the "BIG O" Webinar Replay
with Frank Iglesias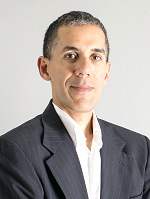 Yes, it's wonderful to have motivated sellers calling you and giving you all of the details about their situation. But do you know what to say to them? Do you know how to control the conversation? Do you know the right questions to ask to reveal their TRUE motivation? Do you know how to make them feel comfortable enough to open up to you and reveal their problems to you in hopes that you will have a solution?
Watch the BIG Online Replay we recorded Live with Frank Iglesias on August 24, 2016 where he will give you many tips and share his know-how on what he says to sellers to negotiate and close deals.
During the meeting, you will learn:
The Key Components Of Every Successful Real Estate Transaction
What Types Of Properties Generate The Most Profit
What Key Questions You MUST Ask Every Seller
How To Overcome Your Fear Of Talking To Sellers
And Much, Much More…
Frank Iglesias is one of the Founders and Managing Partners of Working With Houses, LLC, an Atlanta area Real Estate Investment Company that primarily works in the residential renovation industry, repairing and updating properties to bring value back to neighborhoods that have been devalued by the recent housing crisis. Watch the Webinar Replay Now!
Loading the video player…
Loading the audio player…
PLEASE NOTE: If you get any errors when watching this MP4 Video or listening to the MP3 Audio, please refresh the page and try again. Sometimes the security permissions will expire for long audios or videos and the page must be reloaded to refresh the permissions. Once you reload the page, you can drag the slider on the audio or video to pickup where you left off before the error.