BIGO Webinar Replay: 6 Seasoned Investors Secrets with Larry Harbolt
Posted on October 28, 2016 by
BIG Online Webinar Replay – Watch 24/7
BIG Online Webinar Replay
6 Secrets Seasoned Investors Use to Maximize Profits On Every Deal
Watch the "BIG O" Webinar Replay
with Larry Harbolt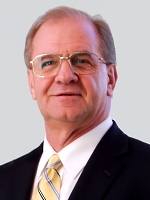 Have you ever wondered how successful investors are continually finding and doing profitable deal after deal? Did you ever ask yourself what seasoned investors look for and what they think about before they ever make an offer on any property? Have you ever thought about what makes a good deal and what is missing from the deals that you don't want?
If you would like to get the answers to these questions and more, join us on the webinar we recorded live with Larry Harbolt on July 27, 2016 and he will teach you 6 secrets of how successful investors think through every deal they do and how they structure offers in multiple ways to buy any property. He will also show you why "CASH" isn't always the best solution for every seller and why they may not want All CASH for their property.
You will learn:
The Key Components of Every Successful Real Estate Transaction
What Types of Properties Generate the Most Profit
What Key Questions You MUST Ask Every Seller
How to Overcome Your Fear of Talking to Sellers
And Much, Much More!

New Investors, if you want to learn how to become a transaction engineer, be sure to watch this Beginning Investors Group Online Webinar Replay with Larry and learn how to structure deals like a real pro! Watch the Webinar Replay Now!
Loading the video player…
Loading the audio player…
PLEASE NOTE: If you get any errors when watching this MP4 Video or listening to the MP3 Audio, please refresh the page and try again. Sometimes the security permissions will expire for long audios or videos and the page must be reloaded to refresh the permissions. Once you reload the page, you can drag the slider on the audio or video to pickup where you left off before the error.