Turbo Charge Your Income Through Direct Mail Marketing
Posted on April 21, 2011 by
Thursday, April 21st @ 7:00 PM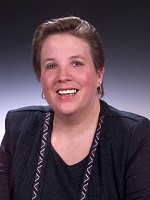 Dustin Griffin here with an invitation to join me TONIGHT, Thursday, April 21st at 7PM ET for a Live, Atlanta REIA Webcast Training I am hosting with my good friend and Atlanta REIA Business Member, Kathy Kennebrook. Her topic will be Turbo Charging Your Buying Machine, Your Income Streams, and Running Your Real Estate Investing Business on Auto-pilot.
This is going to be an incredible session where Kathy is going to share all of her insider secrets of the ins and outs of buying and selling houses quickly no matter what your real estate market is doing. Kathy has a lot of material to cover, so be sure to have a pen and paper handy to take lots of notes.

You're going to learn how Kathy generates a seven figure income using her unique direct mail strategies to locate qualified motivated sellers and buyers, then how she automates the follow up, and the buying process.
And… she's going to teach you how to do the same thing in your pajamas without licking a single stamp. She is also going to teach you how you can automate the offer making and follow up process with these motivated sellers without ever leaving your desk. You are going to learn:
How to carve a unique niche market for yourself that other investors simply don't know about.
How to create a flexible marketing plan so you can make boatloads of money in your real estate business no matter what your market is doing.
How to implement a dummy proof, affordable and efficient "cookie cutter" system that will have motivated sellers practically begging you to take their properties off their hands.
How to automate your systems including the offer making process and selling your properties quickly. This one nugget alone can save you hundreds of hours and earn you thousands of dollars each year.
How to turn small marketing dollars into BIG profits with minimal effort and HUGE results!
You can't afford to miss this incredible training. Join us for this exclusive webcast I have put together for my students to give you the edge your financial future depends on.
Kathy Kennebrook is the best there is at creating a marketing machine for your real estate business and providing the tools you need to follow up with sellers and buyers to get your properties bought and sold quickly.
Click here to Register for this Informative Webcast and to get a complimentary copy of Kathy's ebook. You can't afford to miss this life changing webcast.