Two Great Meetings on May 29, 2016
Posted on May 17, 2016 by
Thur, May 19th @ 1:30 PM in Sandy Springs, GA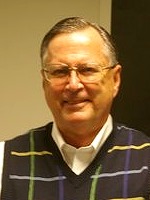 Haves and Wants is a weekly investor networking and deal making lunch meeting hosted by Joe Thompson and held every Thursday at 5 Seasons Brewing at the Prado from 1:30 PM till approximately 3:00 PM. This group has been meeting for over 6 years and is all about networking, sharing information, doing deals and making money right now. Be sure to bring lots of your business cards and flyers and be prepared to promote your business and/or your haves, wants and deals with our group. If you are a real estate player or want to be, this is one weekly meeting you don't want to miss!
5 Seasons Brewing is located at 5600 Roswell Rd (map) inside the Perimeter at the "Prado" in Sandy Springs. The all natural, organic food at the 5 Seasons is excellent and the hand-crafted beer is even better! Come out and eat, drink, network and share your deals with us! There is no charge to attend this meeting for Atlanta REIA Members or guests. Please come early and stay late. We would love to have you!


Atlanta REIA Members & Guests, Please RSVP on Meetup.com
Thur, May 19th @ 6:30PM – Atlanta, GA
Buy, Sell, Trade, Network, Q&A
This Group is All About Doing Deals!
May 19th, 6:30PM at Wrecking Bar Brewpub
Bring Your Deals, Biz Cards & Flyers
Atlanta REIA Members & Non-Members Welcome!
The Atlanta Intown Investors Club is a new Atlanta REIA Subgroup led by Maggie Groholski that meets on Thursday, May 19th at 6:30PM at the Wrecking Bar BrewPub in Atlanta, GA. Our mission and focus is to provide an open forum for real estate investors and industry professionals to network and have direct access to hot real estate deals. The format for this meeting is totally member-centric. It's content and value is derived from our members and guests actively participating and networking with each other during the meeting.

Atlanta REIA Members & Guests, Please RSVP on Meetup.com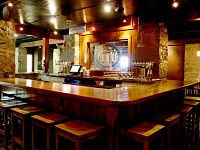 This meting is all about transacting and doing deals. You will have the opportunity to pitch your properties, products, and services; voice your real estate haves and wants; and participate in open discussions of real estate questions and concerns. We will not be pitching products from the front of the room. We will strive to remain a forum for investors to do deals and learn and seek advice from your peers and trusted industry professionals. The more you attend and participate, the more deals you'll do and, the smarter we all become.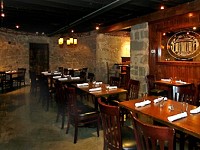 Meetings will be held on the 3rd Thursday of each month from 6:30PM – 9PM in the Cellar Room of the Wrecking Bar BrewPub located at 292 Moreland Ave NE in Atlanta, GA. Dinner will be available to order as well as a wide variety of beers and cocktails. Join us for the meeting as well as dinner to support the brewpub. Stop by the valet station for COMPLEMENTARY Valet Parking or COMPLEMENTARY Parking Passes to park across the street.

Atlanta REIA Members & Guests, Please RSVP on Meetup.com
Late Nite Networking After Intown Meeting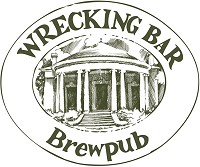 After the conclusion of our Atlanta Intown Investors Club Meeting, we will be hanging out a the at the Wrecking Bar Brewpub for "Late Nite Networking" to socialize and build stronger relationships. So come and join us for the Atlanta Intown Meeting and be prepared to stay late and network and have fun with like minded real estate investors, marketers and other professionals late into the evening!