Tomorrow's Tech in Today's Homes… Rehabbing For The Future at Mountain REIA on August 1, 2017
Posted on July 31, 2017 by
Tues, August 1st @ 6:30PM in Cumming, GA
$2 Charge for ALL Attendees.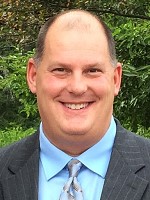 We are pleased to announce that Don DeRosa will be our special guest speaker this month at the Mountain REIA monthly Meeting. Don will be showing us some futuristic technology that's being implemented in a lot of today's homes and how you can use them to improve the value of your rehab.
This will also be a sneak preview of Don's upcoming workshop that he will be holding on Saturday, August 19th. When you see some of these gadgets, you will, without question, will want to attend Don's workshop.
RSVP Now and join us for Mountain REIA at 6:30pm on Tuesday, August 1st at The Golden Corral in Cumming at 2025 Market Place Blvd. in Cumming. Come join us for this fun, informative event. See Y'all There!
Everyone can attend for $2.00. Show up at 6:30 PM to eat and network before the meeting officially starts at 7:00 PM. Buying your own meal is optional but highly recommended and greatly appreciated since Golden Corral allows us to use their meeting room.
There will be lots of learning and lots of networking. Bring
your deals and your haves, wants and needs to the event.


Atlanta REIA Members Please RSVP on Meetup.com