Learn About Short-Term Rental Legislative Updates at STRONG on August 13, 2019
Posted on July 30, 2019 by
Tue, August 13th @ 1PM in Sandy Springs, GA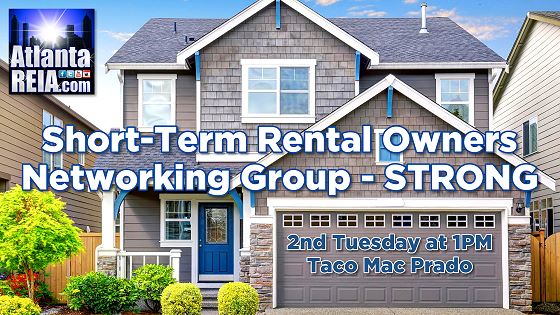 Short-Term Rental Owners Networking Group (STRONG)
Short-Term Rental Legislative Update
with

Richard Munroe

&

Pam O'Dell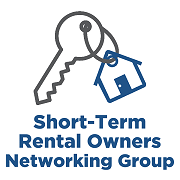 The Atlanta REIA Short-Term Rental Owners Networking Group (STRONG) is a NEW educational and networking subgroup lead by Richard Munroe that is held on the 2nd Tuesday of each month at 1PM for lunch at Taco Mac in the Prado located at 5600 Roswell Rd, Ste M-003, Sandy Springs, GA.
STRONG is for those who are already actively in the short-term rental business, as well as those who are just getting started. The purpose of the group to network and share ideas, discuss best practices for your rentals as well as actively discussing and participating in legislative issues that are impacting this growing industry.
You probably already know "The Short-Term Rental Industry is SO HOT, It's On Fire!" But being "On Fire" also means the industry is "IN THE FIRE" and unfortunately, that doesn't always end well.

According to Pam O'Dell, the Executive Director of the Short-Term Rental Owners Association of Georgia (STROAGA), "We are quickly taking over hospitality markets and our competitors are angry about it! Some want to prevent us from establishing a foothold – others want to tax and regulate us."

Please join us on Tuesday, August 13th at 1PM at the Short-Term Rental Owners Networking Group where Richard will be joined by Pam O'Dell, who will discuss the importance of identifying local laws and ordinances for short-term rentals in your city and county that may dramatically affect your short-term rental business. They will also cover the current progress with the City of Atlanta and state initiatives with the next session.
If you're already in the short-term rental business or want to be, RSVP Now and come join us monthly to learn everything you need to know to survive and thrive in this red hot business!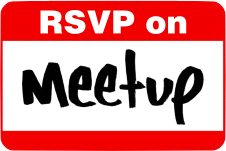 PLEASE NOTE: Atlanta REIA Members can attend at no charge with a valid membership card. Non-Members pay $10 at the door.