How to Make 5-6 Figures a Month with AirBnb at STRONG with Rock Shukoor
Posted on January 2, 2020 by
Tue, January 14th @ 1PM in Sandy Springs, GA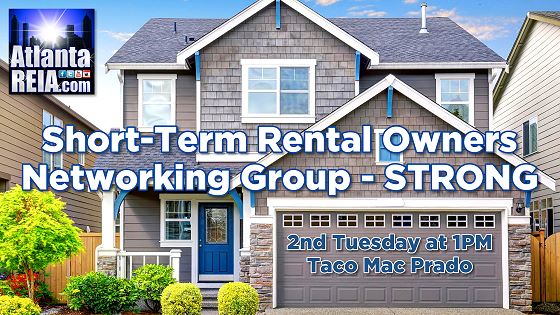 Short-Term Rental Owners Networking Group (STRONG)
How to Make 5 to 6 Figures a Month Without Buying, Owning or Rehabbing Houses
with

Rock Shukoor


& Your Host

Richard Munroe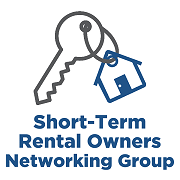 The Atlanta REIA Short-Term Rental Owners Networking Group (STRONG) is a NEW educational and networking subgroup lead by Richard Munroe that is held on the 2nd Tuesday of each month at 1PM for lunch at Taco Mac in the Prado located at 5600 Roswell Rd, Ste M-003, Sandy Springs, GA.
STRONG is for those who are already actively in the short-term rental business, as well as those who are just getting started. The purpose of the group to network and share ideas, discuss best practices for your rentals as well as actively discussing and participating in legislative issues that are impacting this growing industry.

Please join us on Tuesday, January 14th at 1PM at the Short-Term Rental Owners Networking Group where Rock Shukoor will be teaching you how to make a HUGE monthly cash flow with high-end, luxury short-term rentals. Rock says "Join me at STRONG and get the exact blueprint I use to make 5-6 Figures a month with AirBnB withour owning, buying or rehabbing properties at all."
Rock is a published author, speaker, consultant, coach/mentor and an active and successful real estate investor for over a decade.
If you're already to take your short-term rental business to the next level, RSVP Now and come join us Rock to learn all about luxury short-term rentals!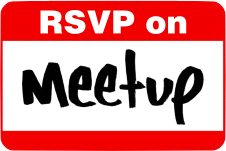 PLEASE NOTE: Atlanta REIA Members can attend at no charge with a valid membership card. Non-Members pay $10 at the door.
Be sure to join our Short-Term Rental Owners Networking Group (STRONG) on Facebook at facebook.com/groups/strong.us/ to interact with our group 24/7. You can ask questions, share advise, find and post properties, and more! Come network with us!