Short Sale & Foreclosure Group Meets Sept 10, 2012 at 3PM
Posted on September 7, 2012 by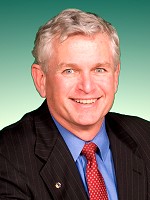 Bob Massey here, and I hope to see you this Monday, September 10th at 3pm for the Atlanta REIA Foreclosure Subgroup meeting. At this meeting I am going to be covering some critical information you need to be a successful investor in this crazy market.
We're going to be talking about the foreclosure process, short sales, and beyond. We'll explain both the foreclosure and short sale processes from top to bottom, including what strategies are working best today, and the key mistakes that will absolutely kill your deals.
We're also going to be explaining the securitization racket that has defrauded our entire country. Not only will you learn more about the banking system than most attorneys and judges in the U.S., but you will learn how to use this information to do some incredible deals. Chances are you're going to learn how the banks defrauded you on your mortgage!
I'm really looking forward to seeing you at the meeting Monday, September 10, at 3pm!
The Short Sale & Foreclosure Group (SSF), hosted by Bob Massey, will have it's quarterly meeting on Monday, September 10th at 3 PM in a private meeting room at Total Wine & More located at 124 Perimeter Center W (see map).