Shark Tank Online on How to Make Offers on Houses During Quarantine
Posted on March 30, 2020 by
Mon, April 6th @ 7PM ONLINE via Zoom Webinar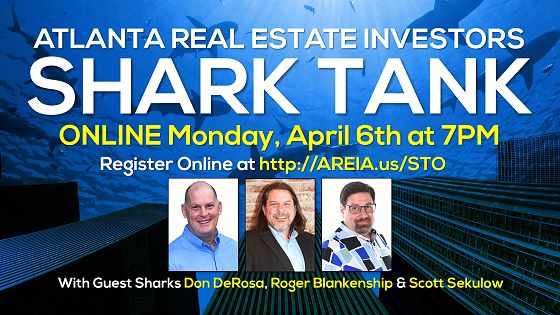 Atlanta Real Estate Investors
SHARK TANK ONLINE
How to Make Offers on Houses During Quarantine
with Special Guest Sharks


Don DeRosa

,

Roger Blankenship


&

Scott Sekulow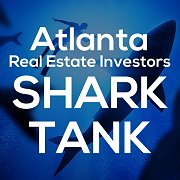 Due to the pandemic, SHARK TANK is meeting ONLINE this month.
Atlanta REIA, Tampa REIA, Savannah REIA & Chattanooga REIA Members can attend at no-charge. Non-members pay $10. Register at AREIA.us/STO.
Since we're meeting online, instead of having our Guest Sharks review deals that attendees bring in like we normally do, we're going to discuss how the Sharks are making offers on deals during the pandemic quarantine with everyone under stay at home orders.
This month, the topic of this meeting will be "How to Make Offers on Houses During Quarantine". We will talk to the Sharks about whether or not they have changed their buying strategies, their buying criteria, their buying forumulas and their offers. We will also discuss how they determine ARV in this new environment and how they are funding their deals.
This Month's Guest Sharks
| | | |
| --- | --- | --- |
| | | |
| Don DeRosa | Roger Blankenship | Scott Sekulow |
If you are wondering how to survive and thrive and make offers in this every changing environment we are living through, register now and come here what three local, full time investors are doing to adapt to the pandemic. Don't miss this! Register at AREIA.us/STO Now!