Peachtree City EPIC Group for August 16, 2016
Posted on August 8, 2016 by
Tue, August 16th @ 6PM – Peachtree City, GA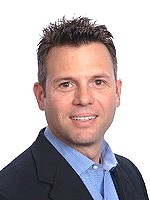 The mission of the EPIC group is the provide a platform for success in Real Estate Investing through Education, Properties, Income, and a Community of like-minded investors. EPIC is held on the 3rd Tuesday of every month at 6PM at the Flat Creek Country Club located at 100 Flat Creek Rd, Peachtree City, GA.
This month's speaker is Chris Hernandez from State Farm, the Chris Hernandez Agency. Chris is an avid Real Estate Investor and has 23 years experience in Insurance and Risk Management. Join us and learn how to properly insurance your rental investments TODAY!
Insuring Your Real Estate Portfolio
Requiring Renter's Insurance for Tenants
Personal/Commercial Liability Policies
How to Avoid Common Mistakes
And more!
Come Out on Tuesday, August 16th and every 3rd Tuesday of Each Month. You are sure to meet some great individuals and make lasting connections that will help propel your business in the right direction. We look forward to seeing you there!


Atlanta REIA Members & Guests, Please RSVP on Meetup.com