Learn About Common Title Issues and How to Deal With Them at EPIC Group on Sept 20, 2016
Posted on September 13, 2016 by
Tue, September 20th @ 6PM – Peachtree City, GA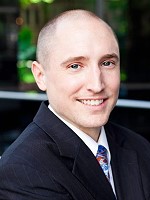 The mission of the EPIC group is the provide a platform for success in Real Estate Investing through Education, Properties, Income, and a Community of like-minded investors. EPIC is held on the 3rd Tuesday of every month at 6PM at the Flat Creek Country Club located at 100 Flat Creek Rd, Peachtree City, GA.
This month's speaker is James Clifton, the founding member of The Clifton Law Firm, LLC. His areas of focus are real estate, landlord/tenant, foreclosure, probate, wills, trusts, and estates. In addition to his various state licenses in GA, FL, CA & TX, Mr. Clifton is a member of the Bar of the United States Supreme Court.
James will discuss:
Common title issues and how to deal
with them.
The importance of title insurance.
What is covered in a title policy and
what isn't.
Other interesting title problems.
How to Avoid Common Mistakes.
And more!
Come Out on Tuesday, September 20th and every 3rd Tuesday of Each Month. You are sure to meet some great individuals and make lasting connections that will help propel your business in the right direction. We look forward to seeing you there!


Atlanta REIA Members & Guests, Please RSVP on Meetup.com