How to Get Started in Property Management on June 21, 2016
Posted on June 16, 2016 by
Tue, June 21st @ 6PM – Peachtree City, GA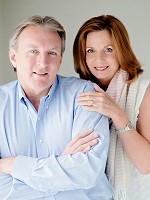 Property Management can be a rewarding and sometimes a bewildering experience. There are so many moving parts it can be hard to manage or remember everything that needs to be done. This is one of the reasons that our EPIC group exists. To relay great information to better manage your properties.
On Tuesday, June 21st at the Flat Creek Country Club located at 100 Flat Creek Rd in Peachtree City, GA, Chris & Donna Littleton will be presenting: So Many Pieces, Where To Start?
You will learn about:
Marketing and Leasing
Property Maintenance and Management
Tenant Screening and Analysis
Accounting and Compliance
Move-Ins and Move-Outs
And more!
Come Out on Tuesday, June 21st and every 3rd Tuesday of Each Month. You are sure to meet some great individuals and make lasting connections that will help propel your business in the right direction. We look forward to seeing you there!


Atlanta REIA Members & Guests, Please RSVP on Meetup.com
6:00PM: Networking, Haves and Wants & Introductions
7:00PM: Information, Upcoming Events & Market Update (Chris & Donna)
7:20PM: Main Presentation
8:30PM: Closing Comments & Last Minute Networking
*Please Note: EPIC Meeting agenda is subject to change.